Blu-Ray Disc Association Names 4K Disc Format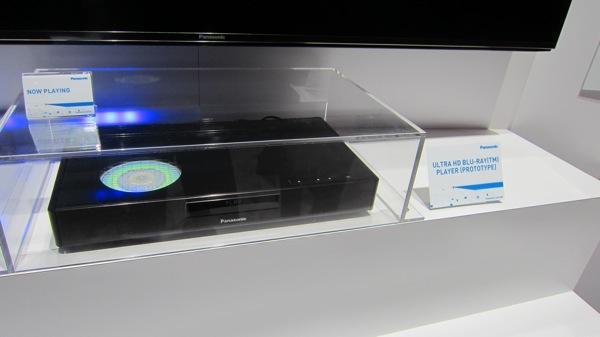 The Blu-ray Disc Association (BDA) has named the future 4K Blu-ray format "Ultra HD Blu-Ray."
The association convened during CES to discuss requirements for the new Ultra HD Blu-ray standard. Licensing is expected to start mid-2015. In a CES interview, Sony's Victor Matsuda, global promotions committee chair for the BDA, predicted manufacturers will rush to make Ultra HD players by the end of the year. Panasonic showed a (non-working) prototype at the show.
This will be the third iteration of Blu-ray Discs. The second version accommodated 3D. While requirements are not set it stone, the BDA has agreed on some features. HDR (high dynamic range) will be part of the standard. "It's the quality of pixels not just not the number of pixels," Matsuda said. Wide color gamut is also being discussed.
Ultra HD Blu-Ray will have a 66 GB capacity on dual layers and 100 GB on three layers to accommodate a 4K movie and extras. Compare this to the DVD with about 7 or 8 GB on a dual layer and a 1080p Blu-ray Disc with 25 GB on a single layer and 50 GB on dual layers. It's unclear what changes will need to be made to the hardware, but players will use a blue laser and HEVC (H.265) video coding. Backwards compatibility with DVDs and CDs will also be a requirement.