Bike at Work with Flexispot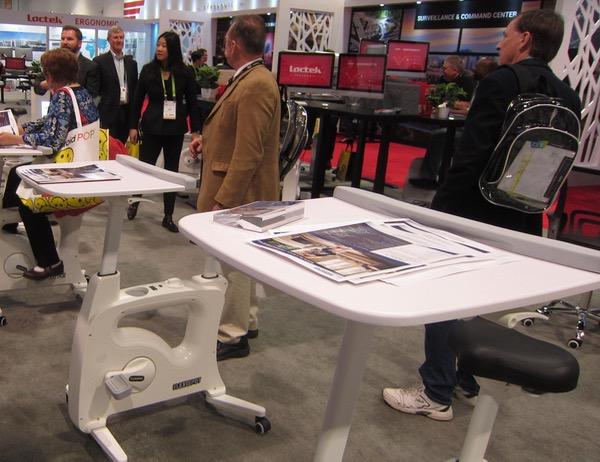 We see a lot of odd tech at CES, but here's something we scribes, and others who spend hours a day at our desks, can appreciate. And you don't have to plug it in.
With Flexispot, a combination desk and stationary bicycle, your legs can get a workout while your working. Or you can work standing up: It's fully adjustable for desk height, desk distance, seat height, and pedaling resistance. There's also a padded wrist rest on the front of the desk. Cost: $500
For more information, visit flexispot.com.
WHERE TECHNOLOGY BECOMES ENTERTAINMENT