Beware the Demo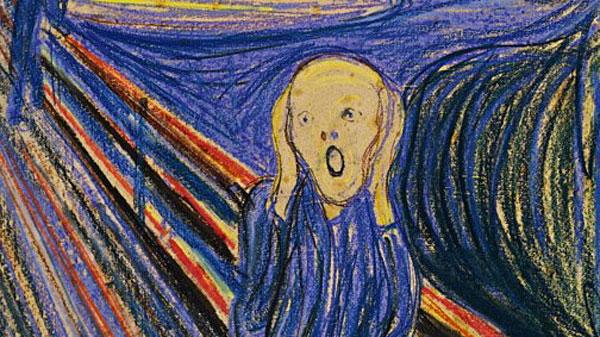 In my review of Samsung's flagship UN75ES9000, 75-inch LCD-LED HDTV, I remark that potential buyers should beware of bad demos of this very expensive set ($9000). Such a demo could make it very difficult to justify the expense.
The factory default mode for many HDTVs, including this one, is the Dynamic picture mode. I almost never spend any time in this setting; I sometimes make an exception for 3D, where you typically need all the brightness you can get, but not always. Shortly after I had determined decent starting settings for our sample of the Samsung, including the Movie mode, I was browsing for something or other in my local Best Buy, which has in-store, higher-end Magnolia department offering amenities not available on the main floor. These include a more subdued lighting environment. Unfortunately, that doesn't seem to encourage more sensible settings on the sets, which still appear to be demonstrated in their factory default store settings. A curious policy, since Best Buy offers its customers ISF calibrations as a purchase option.
The Magnolia had the Samsung UN75ES9000 on display. Two comfy seats were positioned in front of the set, encouraging passers-by to sit and stare. Unlike the rest of its demos, however, the set was located at the Magnolia's open entrance, facing outward where it had to fight the lighting on the main showroom floor.
The picture on the set was teeth-gritting—glaringly bright with Crayola colors, overly enhanced sharpness, and interpolated motion. I knew that the set could look far better than this. The remote was sitting nearby, and I eagerly reached for it. Unfortunately, it had no batteries.
Take Two. On my next visit I brought along a note with the basic video settings I had chosen for the review sample, along with a couple of batteries—obsessive, I know! The remote was still there. I dialed in my settings. It was clear that the set could still profit from a detailed a color calibration, and I had to increase the backlight a few steps above optimum to deal with the store's bright lighting. But the improvement was significant, and closer to what I knew by then that the set was capable of, if not quite there. I left it that way.
Different modes on most sets can be adjusted separately, so the Movie mode settings I had put in had no effect on the Dynamic mode's factory settings. So I wasn't surprised to find, on returning to the store a couple of weeks later, the Samsung back in its pug-ugly Dynamic factory mode. Either the store's sales staff didn't know a decent picture from a bad one, didn't care, or assumed that the average consumer is similarly oblivious. Not encouraging.
This experience reinforced a fact I've long been aware of: With rare exceptions, a store showroom is the worst place to evaluate an HDTV. Small, specialist video stores that actually care are a disappearing breed, squeezed out by big box retailers better able to generate the volume needed to feed the public's taste for bottom-feeding prices. Your local mass-market video store may be a decent place to experience a set's cosmetics, features, and size (hint: it will always look bigger at home), but a poor place to judge its performance. A store with a generous return policy might help, but don't underestimate the task of dragging home that 65-inch HDTV, unpacking it, setting it up, deciding it isn't for you, repacking it, and hauling it back to the store.
Your best source of information about an HDTV is a good review, supplemented if possible by seeing the set at the home of friends or relatives. While there's no substitute for an eyes-on experience, a personal audition will help only if the set has been properly adjusted in an environment that doesn't compromise its performance— better yet if that environment is similar to yours.