BeON Has Dumb Bulbs With Smart Modules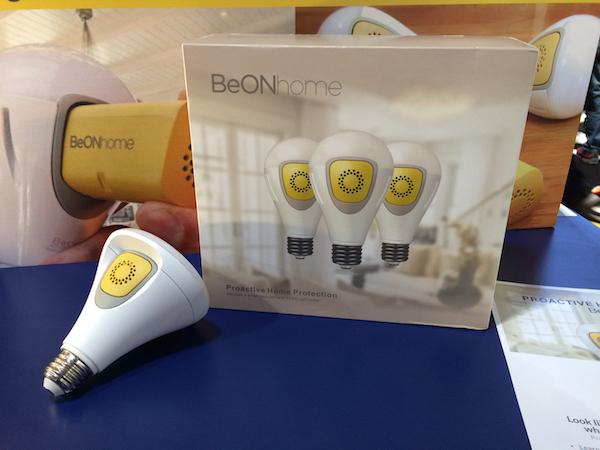 At first glance, I thought the folks at
BeON Home
must have a hole in their collective heads for promoting LED lights with holes in the middle of them. The BeON bulbs are smart bulbs, too, but with a difference. Can't these guys do anything normal?
BeON Home claims to be the creator of "the first Bluetooth Smart home protection system that provides preventative security, safety and emergency lighting." Currently, a BeON starter system consists of three smart LED bulbs with holes in them, along with three smart modules that slide into those holes. More bulbs can be added at any time—and the more, the merrier in terms of security, safety, and emergencies.
The bulbs themselves aren't smart. Once the smart modules are slid into the holes in the bulbs, things change quite a bit. First of all, the modules contain a backup battery that recharges every time you use your lights. The backup battery stores enough energy to continue supplying the hole-y bulb with power for up to four hours. The modules/bulbs form a wireless mesh network via Bluetooth Smart, and they communicate with each other continually. The safety benefits of having a light with a built-in backup battery are almost self-explanatory. If the power goes out, the BeON bulbs will turn on so you can find your way through your home.
But there's more to the BeON system than a bunch of battery-operated emergency-lighting bulbs. The smart modules automatically learn when each BeON bulb goes on and off throughout the days of the week and stores that information. It can then repeat that pattern when the system is in vacation mode to make your home appear as if someone is home while you're away for an extended period of time. Typically, when a nefarious individual is thinking about breaking into a house, the would-be miscreant will ring the doorbell to make sure than no one is home. While you're away, the BeON modules "listen" for the doorbell to ring. When it does, the system will turn on lights sequentially as if you are getting up and moving throughout the house. The smart modules in the LED bulbs also listen for smoke alarms and pass along the info to the other BeON bulbs so that the lights turn on in order to assist your exit from the home.
Another unusual feature of the BeON smart modules is that they continue to talk to one another and respond even if the light switch controlling them happens to be turned off.
The BeON Home Protection System is available now and consists of three smart LED bulbs and three smart modules for $199. Free Android and iOS apps are available for download. Additional BeON bulb/module combos are available for $75/each.