AudioControl Brings Dirac to Immersive Audio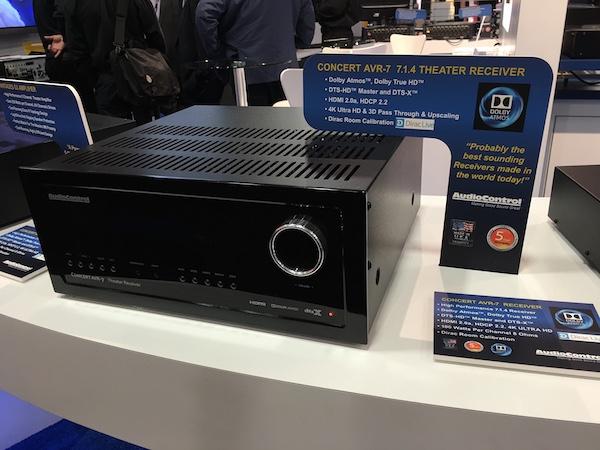 AudioControl debuted two new receivers and their flagship processor at CEDIA. The Maestro M9 AV processor and the Concert AVR- full 9 and AVR-7 feature full support for the latest HDMI specs, Dolby Atmos and DTS:X processing but also Dirac Live room correction.
The Maestro M9 Surround Processor retails for $8900 and features full support for Dolby Atmos (11 channels) along with 7 HDMI 2.0a (18 Gbps) inputs and 3 outputs. The processor features Burr Brown DACs, full IP control and full Dirac Live room correction. AudioControl hopes to have this shipping in December.
The Concert AVR-9 and AVR-7 come in at $6200 and $4200, respectively, and feature the same cutting edge features with full support for Atmos and Dirac Live. Each feature seven channels of amplification with an additional four channels of pre-amplification for Atmos or DTS:X. The AVR-9 features a high output amplifier capable of 200 watts per channel, all channels driven at 4 ohms, while the AVR-7 is geared toward 8 ohm speakers with 100 watts per channel. I didn't get the chance to hear their new processors but I'm excited to hear what Atmos and Dirac can deliver together later this year.