Audeze SINE Headphones: Future-proof with Planar Magnetics and Apple Lightning Connections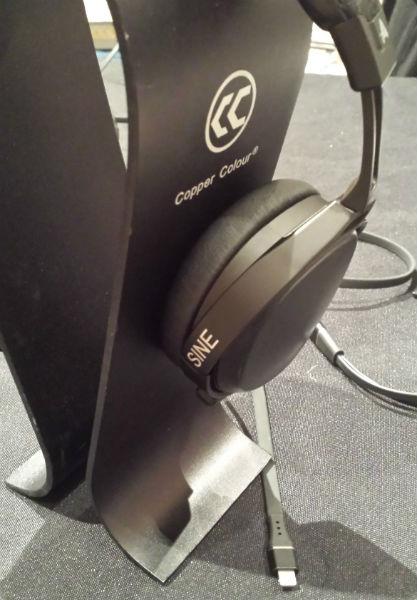 High-end headphone manufacturer Audeze is launching the SINE, a new headphone utilizing planar magnetic technology for a pure, accurate sound. One of the lightest pairs with planar magnetics, they are also quite stylish. They are crafted in partnership with BMW DesignWorks USA - you know they're going to be hot with that heritage.
The Sine headphones are the first to use planar magnetics in an on-ear design. Audeze says that they are designed with Fazor Elements and Uniforce Diaphragms for enhanced bass response with minimal distortion. That design also lets them be lightweight and extremely portable, folding flat for transport.
The most exciting feature beyond exceptional sound quality is the inclusion of an Apple Lightning cable. While standard connection is an option, using the Lightning cable allows direct streaming of 24-bit digital signal using the built-in DSP and DAC with support for FLAC and WAV. Additionally, there's a built-in microphone that's SIRI-compatible. No word from Audeze on an Android option.
The Audeze SINE will retail for $499 once available this spring.