Ashley Chloé Fuse Earphones Wins 2017 CES Innovation Award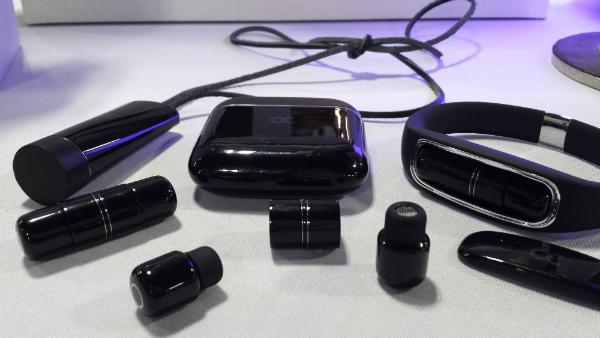 Ashley Chloé, a San-Fran-based technology company, combines form and fashion in the Fuse Wireless Earbuds. The Fuse are completely wireless, and come with a variety of different carrying and charging options for fashion-forward convenience.
The Fuse comes with a basic pill-shaped carrying pod. The ceramic-shell earbuds are held securely in the pod via magnets. This pod can then be charged on top of a basic micro-USB connected base module. The charging module features a fast-charge option with complete charging available in just four hours, and it can provide an hour of playback with just 15 minutes of charging. The Fuse features connectivity with all the latest voice systems: Google Assistant, Siri and Amazon Alexa.
The flexibility of the Fuse is perhaps the most interesting thing about them. There is a bracelet option that will be available both with and without charging. There is also a pendant option, again with and without charging.
The Fuse will be available this fall. None of the prices have been finalized, but Ashley Chloé believes the Fuse will sell for $199 with the basic module. The pendant with charging will sell for approximately $99 with charging, $70 without; the bracelet will have similar pricing.