Anthem AVRs Do Atmos and Play-Fi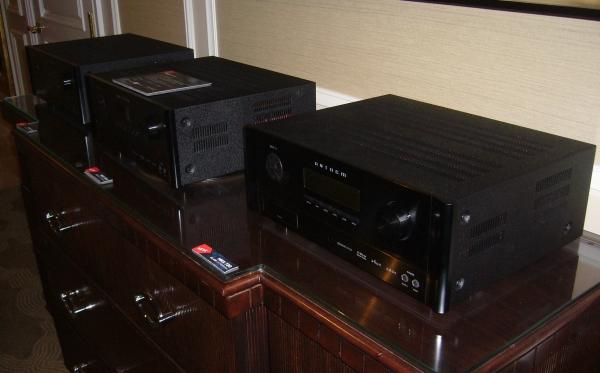 Two of three members of Anthem's new receiver line do Dolby Atmos. They include the 11-channel MRX 1120 ($3,499) and seven-channel MRX 720 ($2,499).
Why no nine-channel model for Atmos 5.1.4? The company felt consumers at that level would prefer to go all the way to 11 channels and 7.1.4. If you prefer basic 5.1, try the MRX 520 ($1,399).
These are the first AVRs to support the world-beating Play-Fi wireless transmission standard, which offers great sound with more versatility than garden-variety AirPlay or Bluetooth.
Anthem's first Atmos/DTS:X pre-pro is the AVM 60 ($2,999). Mate it with one of Anthem's 225-watt-per-channel amps: the five-channel MCA 525 ($3,499), three-channel MCA 325 ($2,499), or two-channel MCA 225 ($1,999).
Higher-end stereo products will follow toward the end of this year.
WHERE TECHNOLOGY BECOMES ENTERTAINMENT