Amps & Watts' Wireless Wonder: The BeatBlock Studio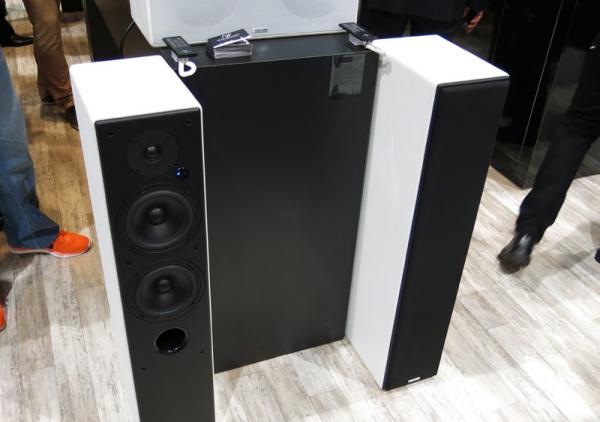 Amps & Watts is a new company that specializes in wireless speakers. But this isn't your usual Bluetooth or WiFi stuff. Instead of hard-to-find buttons and cryptic controls, all of the company's speakers include a conventional remote. The remote has volume, bass and treble controls, as well as controls for the connected Bluetooth device.
And it's not just little Bluetooth speakers, either. At its booth in the CES iLounge Pavilion, Amps & Watts demoed a Bluetooth tower speaker, the BeatBlock Studio. Each one has two 6.5-inch woofers and a 1-inch tweeter. The left speaker contains the amps, the control circuitry and the Bluetooth receiver. It connects to the right speaker with a standard speaker cable. The system also has analog RCA and coaxial and optical digital inputs. It's covered in synthetic, scratch-resistant leather that the company claims is more expensive than real leather, and it's available in white, black, brown, red and -- for her -- pink.
Price is $779 for the system, which seems to me like a really great deal considering it's powered. It's hard to find a good set of passive tower speakers for that price.
There was a lot of noise on the show floor and the system wasn't well set up, but all that considered, it sounded pretty good in the brief demo I got.