Amazon Aims to Improve Streaming Experience with Fire TV Stick 4K Max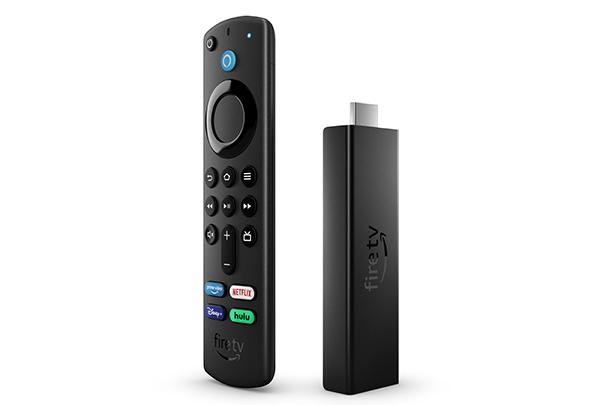 Amazon has released a new "Max" version of its 4K Fire TV Stick that promises improved performance over previous generations. In average circumstances, users probably won't notice much difference between the new Fire Stick 4K Max and the Fire Stick 4K. Still, with Wi-Fi 6 capabilities and a faster processor, it's ready for the future.
Wi-Fi 6 (a.k.a. 802.11 ax) is the most significant upgrade. Compared with the common Wi-Fi 802.11 standard, Wi-Fi 6 is said to ensure smoother 4K streaming when multiple Wi-Fi 6 devices are accessing the internet at the same time, though you would likely have to simultaneously stream more than two 4K HDR movies and an online game before noticing the difference.
Amazon reports that the Fire TV Stick 4K Max is 40% more powerful than its predecessor. It has a new quad-core 1.8 GHz processor with a 750 MHz GPU, compared to the previous model's quad-core 1.7 GHz processor with a 650MHz GPU, which is said to make starting playback (and apps) immediate and navigating menus snappy.
The 4K Max, like the Fire TV Stick 4K, is capable of 4K video streaming with Dolby Atmos audio and supports three high dynamic range (HDR) formats: HDR10, HDR10+, and Dolby Vision.
The updated 4K Fire TV Stick also includes an improved Alexa Voice remote but you still have to push a microphone button to control the Stick using voice commands. Handy new buttons include one that displays a live TV guide and direct-access keys for Prime Video, Netflix, Disney+, and Hulu. The remote can now be set up to control the TV's power and volume as well as a soundbar or A/V Receiver.
Alexa Home Theater
If you want to expand the sound beyond what the speakers in your TV can do, you can create a wireless "Alexa Home Theater" by adding a pair of Echo speakers; the speakers must be the same model/generation (see the list of theater-ready Echo speakers below). And if you want to boost bass, you can also add an Echo Subwoofer.
To set up an Alexa Home Theater, the Fire TV 4K Max must be connected to the TV's ARC (Audio Return Channel)-enabled HDMI port. Doing so will create a stereo home theater experience but only when viewing via the Fire TV. So if you are watching something on broadcast TV, cable, or another streaming device, you'll have to rely on the TV's speakers.
Alexa Home Theater works with the following Amazon speakers:
Echo Dot (3rd generation and newer) and Echo Dot with Clock
Echo (2nd generation and newer)
Echo Plus
Echo Studio
For the setup to work, the speakers must be paired with a Fire TV (3rd generation and newer), Fire TV Stick 4K, Fire TV Stick 4K Max, or Fire TV Cube.
The Fire TV Stick 4K Max is the first Fire TV that can stream "live view" with picture-in-picture from a Ring or Blink video doorbell or camera, allowing you to keep an eye out for expected deliveries from the comfort of your easy chair.
The official price of Amazon's Fire TV Stick 4K Max is $55, but frequent sales and specials have reduced it to $35. While you probably don't need to upgrade to the Max if you already own a Fire TV Stick 4K, the 4K Max is a solid choice if you don't yet have a 4K streaming player — one that also gives you Alexa control of smart home devices.