AKG Cuts the Cord with the N60 NC Wireless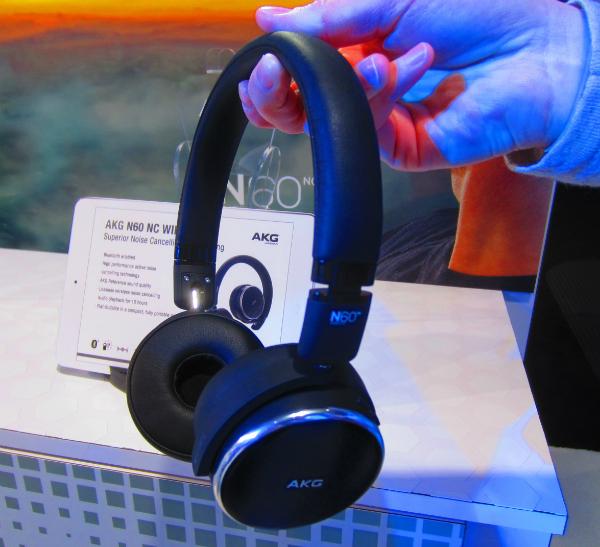 Noise-cancelling headphones are must-haves for most frequent travelers, and the AKG N60 NC Wireless headphones are the must-have headphones. Last year, AKG released the wired N60 NC. Here at CES 2017, AKG has just announced the new wireless Bluetooth version that retains the excellent sound quality and advanced noise-cancelling properties of the wired version, with the convenience of wireless.
The N60 NC Wireless feature active noise-cancellation that is specifically designed to eliminate common travelling noises - low-end rumble from jet engines and trains, and the rumble of traffic. Weight and bulk is also a specific concern for travelers, so the N60 NC Wireless is lightweight, compact, and folds up for easy transport. When wireless isn't an option, it can also be used with an audio cable. When used with a cable, it provides up to 30 hours of playback with active noise cancelling enabled. It plays for up to 15 hours via Bluetooth.
The N60 NC Wireless has the same sound quality as its GRAMMY award-winning wired sibling, the AKG N60 NC.
The AKG N60 NC will sell for $300 when available this spring.