Fibbr Launches 2 Cables: One Clear, One 8K-Ready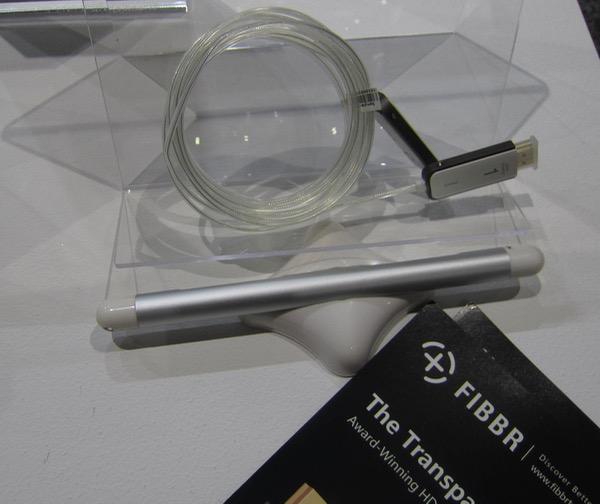 Fibbr (fibbrtech.com) specializes in fiber-optic, self-powered HDMI cables (self powered in that they acquire their operating voltage from the HDMI signal itself and don't require a separate USB connection to provide the needed voltage). It offers a wide range of such cables as solutions for long (up to 50 meters) or short HDMI runs. I currently use a 50-footer to drive a projector and it has operated flawlessly as long as I avoid sharp bends.
At CEDIA Fibbr launched two new products. The Fibbr Crystal, shown here, is a clear, nearly transparent cable useful for installations in which the cable would otherwise be visible, such as an outside the wall run to a wall-mounted flat screen TV.
The other new product is the Fibbr 8K, said to be useful for transmission of HDR up to 4:4:4 at 8K and 60Hz. While most users won't need this immediately, it could be a smart investment for a current 4K installation that might later be updated to 8K.
WHERE TECHNOLOGY BECOMES ENTERTAINMENT