4K Streaming Coming Directly to Ultra HD TVs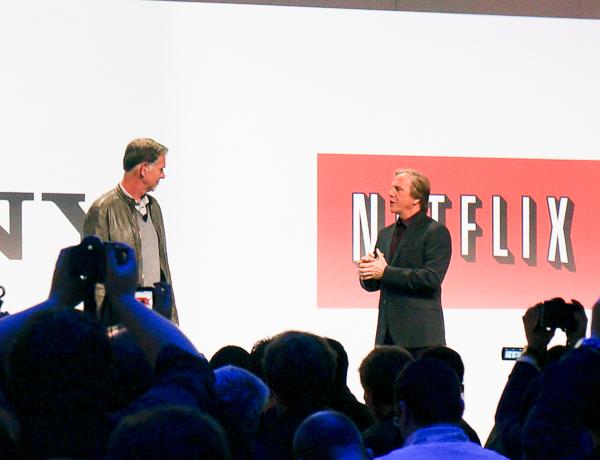 To counter protests that there isn't enough content to justify buying a 4K TV, a number of manufacturers of 4K UHD TVs announced built-in online movie streaming capabilities. To seal the deal, CEO of Netflix, Reed Hastings joined Sony's CES press conference and confirmed that Netflix will be streaming in 4K and that the first title will be the second season of the Netflix original series
House of Cards
. However, it is not clear if 4K streaming will be an option when the series is available next month.
Early seasons of the Sony-produced Breaking Bad TV series are being converted to 4K and will also be available for streaming this year. The 4K streaming content will use the HEVC format and require an Internet speed of at least 15 Mbps (which means you'll need a minimum Internet speed of more than 20Mbps with a better chance of no buffering at 50 Mbps).
YouTube will also be providing 4K content. It will use a format called VP9 that promises to deliver 4k content at a speed that can be handled by the typical household's bandwidth of 20 Mbps. A few videos are already offering 3840 x 2160 (4K) resolution.
Sony pointed to ESPN as another possible 4K streaming provider. ESPN has been using Sony's 4K cameras to shoot many sports so it seems to be a natural progression. Still, there has been no official announcement so we'll have to stay tuned for more news when it comes.