Does Oppo's Departure Signal the End of Packaged Media?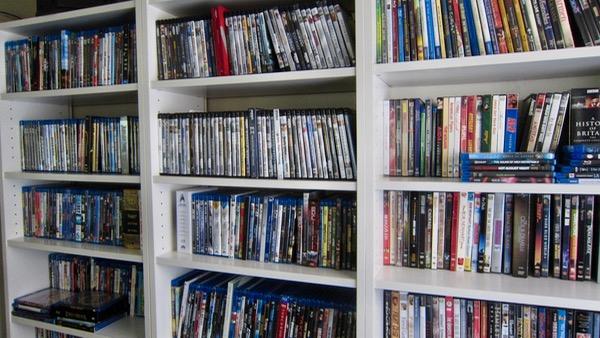 The recent
departure of Oppo from the new disc player landscape
*
has produced a flurry of "packaged media is dead" vs. "I want my video discs" chatter on the Web. It has also prompted me to ponder once again both sides of the question.
I don't believe that Oppo's decision has much to do with any sign that packaged media is likely to imminently disappear. Check the release schedules shown on a number of disc review sites (such as thedigitalbits.com) and you'll see that dozens of titles are released each week. Some are new, some are re-releases, and many are unreleased movie titles dumped directly to video. But it's always been that way. There's never been more than two or three premier releases available each week. That hasn't changed. And more and more of them are Ultra HD (UHD) titles, either new or older, the latter trotted out as content providers seize the opportunity to sell us our favorite movies once again. Unlike some, I don't resent that; no one is forcing you to add them to your Amazon cart. And there are some titles I'll gladly buy again in UHD. Others, not so much.
It's true that streaming, in the wider market, is vastly more popular than buying physical discs. But it's always been that way; video rental stores were once on every block, and few folks bought discs. Now such stores have virtually disappeared. But while sales of packaged discs have decreased, it's still a viable market. I live in a town of less than 15,000 people, but we have a Walmart with a huge selection of discs including most of the new Ultra HD Blu-ray titles (though they don't always show up there on the release date). And the prices are competitive with Best Buy and Amazon. No vendor with any sense is selling video discs today at their silly list prices.
So what are the pros and cons of streaming vs. packaged media?
Streaming – It's undeniably convenient. Most new TVs come ready to stream with a myriad of "Smart TV" features. It can also be affordable, though not always. Some sites are free (though they rarely carry new stuff). Others, like Amazon Instant Video, are a mix of an annual fee (for Amazon Prime), and/or pay up front for a purchase or rental. Netflix commands a monthly fee that varies with the quality of the source (SD vs. HD, for example) but it's typically less than the cost of one disc.
Then there's storage. A large disc collection can take up reams of shelf space (tell me about it!). If you don't have the room you'll find yourself periodically culling the herd, with each discarded disc triggering a tortured, "Will I ever want to watch this again?" decision. And each disc discarded can be $20 or more down the drain (though you can donate them to charity for a tax deduction to help soften the blow).
Streaming quality can vary with the source, but at best can be quite watchable. Up until a year ago I avoided streaming, and while I still don't use it as a source for video display reviews (except in rare cases, where it will be clearly stated) it can be satisfying. The Crown, for example, looked superb on Netflix. Ditto The Marvelous Mrs. Maisel on Amazon. And trailers on YouTube can look fine as well—certainly better than they do at my local multiplex.
There are also films that show up on streaming sites in HD that were released on DVD but never on HD Blu-ray. Two outstanding examples are The Gathering Storm and Into the Storm, covering Winston Churchill's life from the 1930s to the mid 1940s. (See Sussing Out the Churchills.) There's a glut of original programming available only on streaming as well, including movies (unfortunately, rarely first rate) and multi-episode and sometimes multi-season series (often superb, as in the two mentioned above). Sometimes these eventually show up on Blu-ray, but often not.
That exhausts my list of positives for streaming, but for millions of users it's more than enough. But all is not perfect in streamingland…
Packaged Media – When it comes to consistent quality, streaming can't beat Blu-ray and Ultra HD Blu-ray. It can, when in HD, certainly beat the SD on DVDs. But while Blu-ray quality is consistent (allowing of course for variations in individual titles) streaming is not. Buffering delays aren't uncommon with streaming; they're non-existent on discs. The streamed quality can also be dependent on your available bandwidth. Until we get consistent download bandwidth at reasonable prices across the country, none of this is likely to change.
While most streaming is 1080p HD, there's also a growing list of 4K titles. But much of it eschews both HDR and a wider than HD color gamut. The improvement in pixel density offered by 4K, given the above limitations in bandwidth and domestic screen sizes, is unlikely to look better when streamed than "Full HD" at 1080p.
We also know of no streamed programs offering lossless audio, either DTS HD-Master Audio or Dolby TrueHD. The best we can get is lossy Dolby Digital Plus. As I've noted before, DD+ can be better than vanilla DD, but it wasn't designed to be better; it was developed to provide the same quality at 192kbps as DD's typical 384kbps. This saves bandwidth, and lower bandwidth is gold for streaming services.
Then there's availability. Yes, there's a wide range of movies and other programming available on sites such as Netflix. But there's a much wider range on disc. If the latter disappears, that source will dry up, and younger viewers in 2030 might never remember the vast collection of titles available on Blu-ray and DVD in 2018. Offering the same selection on a streaming service involves a minefield of server storage space and pricey licensing agreements for the provider.
I may never re-watch many of the 1000 or so discs in my collection, a situation familiar to, say, a vinyl enthusiast with 10,000 LPs. But they're there when I want them. I pulled six disc titles out of my collection at random for this blog and searched both Netflix and Amazon for them. None were available on Netflix, and only one was available at no charge on Amazon Prime. Of course there are other sites, but by the time I completed the search on these two alone I could have been halfway through both a movie and all of my popcorn. To be fair, there's now technology that can (unlike my tedious site-by-site search) look through all of the available movie sites to find the film you want (assuming it's there to be found). But how many current consumers have streaming engines that offer this?
Finally, there's partial re-watching. I'll sometimes sit down just to watch several favorite scenes from a number of different movies, either for the performances, the picture, or the sound—sometimes for all three. Yes, I need to do that for my reviewing work. But I often do it for fun as well (and for demoing my system for friends), and suspect I'm not alone in this. It's much like listening to two or three songs from a favorite album. But streamed films lack chapter searches, and while you can scan to find a scene, I've found this so tedious that I rarely do it.

*Oppo has stated that their departure from the player market means that they will not develop and sell new models. While they'll cease player manufacturing soon, they'll continue maintenance support of players in the field as needed. I suspect that the frequent updates for which the company has been well known will likely cease as well, but the anticipated update to make their UHD players compatible with Dolby Vision on Sony UHDTVs is in Beta testing and is expected soon.