Happy Birthday Times Three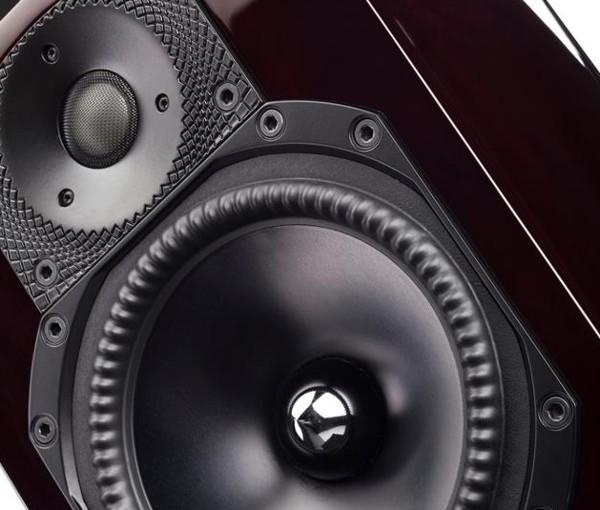 As I wandered around the floor at the recent
CEDIA Expo
in Indianapolis, a theme emerged. By some remarkable coincidence, three different loudspeaker manufacturers were showing special models to celebrate multiple-decade anniversaries. The brands—Paradigm, KEF, and Wharfedale—continue to be formidable ones. They have been making some of the world's best speakers for a long time, and these anniversary products are worth celebrating. They all include monitors, which are right up my alley: My reference system is based on monitors. Unfortunately, most of these models (except KEF) will be made only in limited quantities. Moreover, they are sold only per pair, so if you want to use them in a 5.1 or other odd-numbered surround configuration, an extra speaker is going to languish in a closet. Therefore I won't be able to get them in for review. However, I'd like to celebrate them here and note their passage through the history of audio.
Paradigm's 30th: Paradigm is celebrating its 30th anniversary with the Tribute tower, to be sold in a limited edition of 200 at $6000/pair; and the Inspiration monitor, to be sold in a limited edition of 300 at $3000/pair. The folks at Audioholics say the monitor resembles "an upgraded Signature S2." The deep wine-red of the dark garnet gloss veneer does not reveal itself except under strong light (like my flash camera). Tweeters are one-inch pure beryllium domes while woofers (and the tower's midrange drivers) are seven-inch C-PAL, Paradigm-speak for carbon anodized pure aluminum. Paradigm remains under the ownership of its Canadian founders, a fact worth celebrating.
KEF's 50th: KEF's year-long celebration of its half-century mark culminates in the release of the LS50 monitor. It harks back to the days when KEF (and other British speaker manufacturers) were making the legendary LS35A to specifications set by the BBC. However, this is more than a reiteration of the classic BBC monitor. It uses KEF's signature Uni-Q driver array, a coaxial arrangement with the one-inch vented aluminum dome tweeter set into the center of the 5.25-inch magnesium and aluminum alloy woofer. Further distinctions: The baffle is curved and the enclosure ported. This was the only one of these anniversary speakers that I got to hear demoed, and even amid the hubbub of the show floor, it sounded good. It is shipping now for $1500/pair and quantities will not be limited. KEF probably plans to sell a lot of these, and that includes internet sales: See kefdirect.com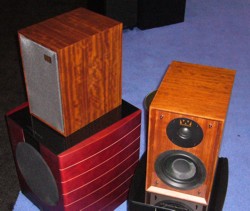 Wharfedale's 80th: Wharfedale is another historically rich British-born speaker brand. It is now under the benign and forward-looking ownership of IAG, a Taiwanese owned, mainland China based manufacturer that makes every part that goes into every speaker at its state-of-the-art Shenzhen facility. Having celebrated its 75th anniversary with a limited edition version of the Diamond 9.1, Wharfedale is now celebrating its 80th with a rejuvenated version of its Denton monitor, a name that rings bells with audio historians: The original Denton was the world's first two-way loudspeaker. This one has a gorgeous—no, make that drop-dead gorgeous—mahogany veneer. Beneath it you'll find a one-inch textile dome tweeter and six-inch Kevlar woofer, both designed and made especially for this model, in a rigid diecast chassis. The Denton will sell in a limited edition of 2000 pairs for $1000/pair. See Wharfedale site.
LATEST VIDEO