Vizio to Feature Lyve Photo Service in Exclusive TV Deal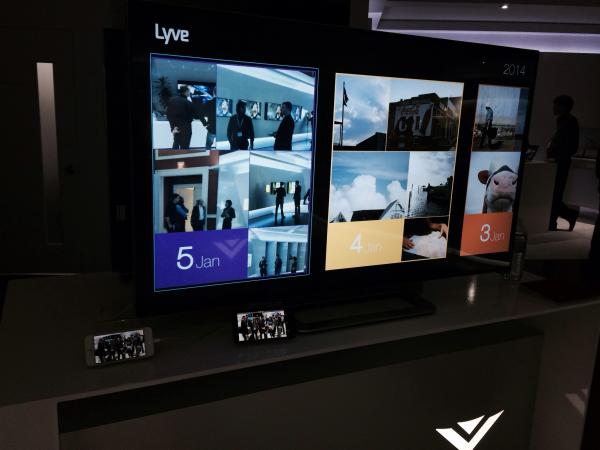 Vizio showed the Lyve photo sharing service app as part of its smart TV Vizio Internet Apps. When the Lyve app is set up, photos and videos are instantly sent to friends/family that have signed into a shared Lyve account (referred to as a "mesh") including the connected Vizio TV. Likened to Apple's PhotoStream service, sharing is automatic to all other devices that are connected to that account. The difference is that Lyve shares to Android and Windows Phones as well as iPhones and iPads. Vizio TVs will be the exclusive TV partner when the free app goes live in the second quarter of 2014.
For a family that is separated on a holiday, they can enjoy seeing how one another is celebrating in almost real time as low res thumbnails of photos appear in a timeline in the Lyve app within 10 seconds (30 seconds for the Vizio TV) of shooting the photo.
Photos are not stored in a cloud. Instead, photos are stored on the originating device. Another user can request an original sized photo when viewing the thumbnail. Photos taken by everyone in the mesh can be instantly shared and saved from anywhere in the world to a LyveHome 2TB connected hub that will be available in late spring for $299.