SwitchBee Wants You to Switch to Smart Lighting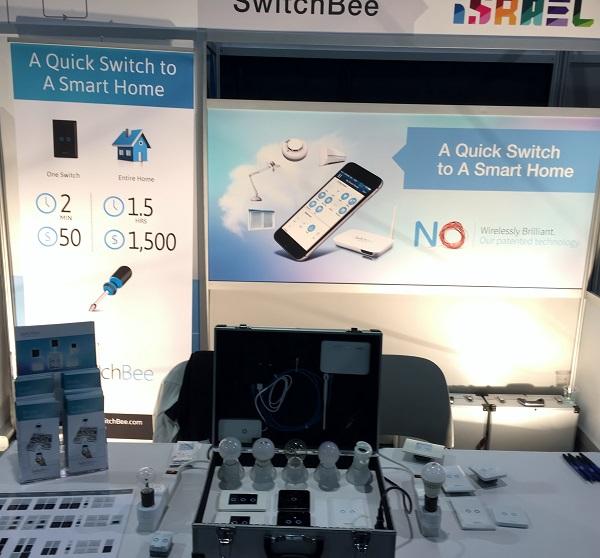 Think home automation and lighting control shouldn't cost thousands of dollars and take a team of programmers days to install and set up? Then you are of like mind with SwitchBee, a company looking to bring simplified lighting control to the masses and bring "a quick switch to a smart home" with a one switch, one screwdriver, two minutes, $50 philosophy.
One of the unique things about the SwitchBee lighting devices is they require only two wires, not needing a neutral. This should not only speed up install time but also make the system compatible with a huge number of existing homes. At the booth the company demonstrated the system controlling a number of lighting loads including CFL, halogen, and LED.
The Central Unit ($100) communicates with other SwitchBee devices via 433 MHz radio frequency and is said to provide up to 100 meters range indoors, including through brick and reinforced concrete walls. The CU connects to the home's network and then provides remote communication via the SwitchBee app that lets users easily control the lighting system, add new devices and create or edit lighting scenes.
The smart switches, dimmers and socket controls feature a very high-tech look and are expected to retail for $50 each. The devices will be offered in one, two or three button configurations, allowing end users with programming and usage flexibility. For example one button can be used to control a single light while the other two could be programmed to perform a variety of scenes around the home.
The app also features a unique "lock out" function which can be used to keep toddlers from flipping lights on and off or getting burned on a connected appliance like a toaster.