PSB G-Design Home Theater Speaker System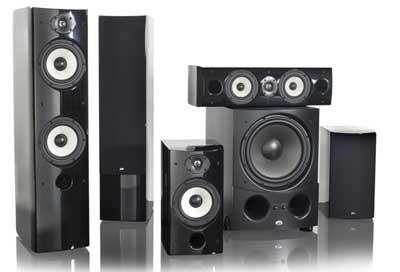 We Americans have a tendency to think of Canada as being much like the USA, just with lots of extra snow and a tendency for people to to put "eh?" at the end of every sentence. But scratch a little deeper and you'll soon discover significant differences in how our two countries view the role of government, which in turn affects how small companies tend to do business - even small speaker companies.
Way back in 1974, Canada wanted to encourage the development of a homegrown audio industry, so its National Research Council created a cutting-edge audio testing facility and invited manufacturers to come develop new products there. One of the first to knock on the door was Paul Barton, founder of a fledgling speaker company called PSB. Using its anechoic chamber and optimized listening room, he found the NRC to be the perfect place for blending a solid academic approach with a more subjective design process using listening panels and double-blind testing. PSB hasn't looked back since and continues to develop new products at the facility to this day.
The latest speakers to spring from this well-tuned design machine are replacements for PSB's long-running Stratus family, dubbed the G-Design series. More than just a facelift, the G-Designs were developed to give PSB a speaker line that would meet the European Union's tough new Restriction of Hazardous Substances (RoHS) environmental directive while also delivering both sonic and styling upgrades over the older speakers.
The PSB G-Design home theater speaker system reviewed here includes the entire introductory G-Design lineup of three ported models: the GT1, a two-and-a-half-way, three-driver, floor-standing tower; the GB1 two-way bookshelf speaker, and the GC1 center speaker. They come in one flavor only: a luscious, deep, hand-rubbed piano-black paint, which is set off nicely by the light gray woven woofer cones. Every side of the speaker gets this glossy paint treatment, so even without grilles, the look remains elegant and tech-like (although grilles are provided for those who prefer a more subtle appearance).
LATEST VIDEO