Paradigm Goes Custom Pro and Elite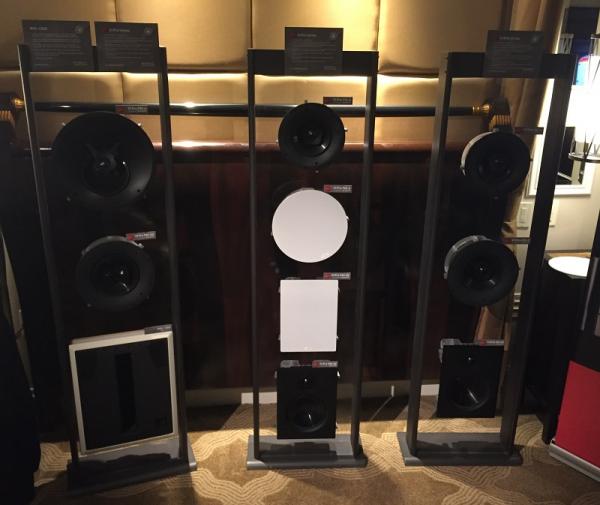 CES isn't the place many speaker manufacturers choose to launch new in-wall or in-ceiling speaker models, but Paradigm is bucking this trend by launching two new speaker lines. The company has streamlined its AMS, SA and SIG offerings into two new lines, CI Pro and CI Elite. Paradigm listened to dealer and installer feedback to improve both the aesthetics and installation ergonomics of the new lines which have been redesigned to deliver better sound and a cleaner finished look to the end-user and an easier, faster install.
The CI Pro series will feature four round in-ceiling models and two square in-walls. Included in the CI Pro line will be the 80-SM dual voice coil model to provide a left/right signal from a single speaker in smaller spaces and the P80-A which features an angled baffle to serve as an in-ceiling front L/C/R solution.
The CI Elite series will include two round in-ceiling models and one square in-wall. The Elite will be have elevated performance by including a higher power handling 1.5-inch voice coil motor structure that will allow the models to play lower and louder. They will also feature the company's X-PAL woofers with patented Active Ridge Technology ART surrounds, along with cast aluminum alloy baskets and baffles.
Common to both series is Paradigm's X-PAL tweeter with Perforated Phase Aligning Tweeter Lens and patent pending low diffraction tweeter housing. All models will also include micro perforated grilles with bezel free design for the company's most discreet install ever. The speakers also feature a re-engineered mounting system including cast aluminum alloy clamps for easy installation which have been re-designed to prevent over-tightening which can result in "popped" drywall. Also the company is making square grilles available for round models in both lines. Pricing was not available at CES and all speakers are expected to ship by spring 2015.