Nucleus: Reach Out and See Someone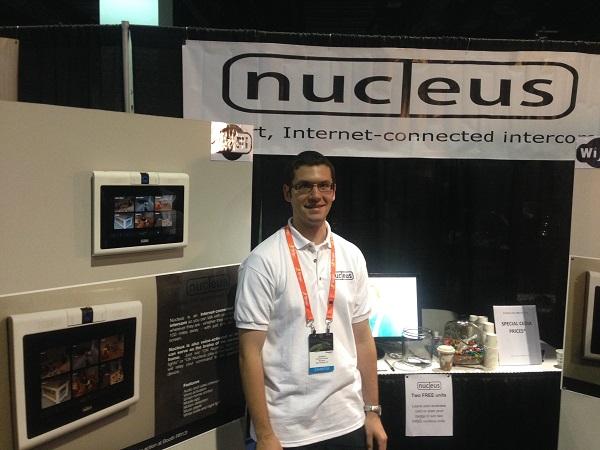 Video calling is certainly nothing new, in fact with iPhone and Android devices most of us carry the ability to video chat with someone around in our pocket. But the home intercom is still a popular request, especially in larger homes where you want a more elegant way to find everyone than, "HELLO?!? WHERE ARE YOU?!? HELLO!!!!" New company, Nucleus, has one of the coolest intercom systems I've seen in a while and at a price that is pretty startling.
The company's Internet-connected video intercom lets users keep in touch with family members in another room or another country with high-quality audio and video and the simple press of a button. The system's large screen can also tile multiple views so you can monitor different areas of the home at a glance. Of course, you can turn a room off for privacy.
The unit has an incredibly simple mounting system by just placing the mounting ring over any outlet and then plugging in the Nucleus' module and affixing the main unit which will retail for only $150. The system can also tap into anything with an open API and they have some ambitious automation plans as well, letting you walking into a room and turn on lights and play music with simple voice commands.
WHERE TECHNOLOGY BECOMES ENTERTAINMENT