No Fibbing - FIBARO is Finally Here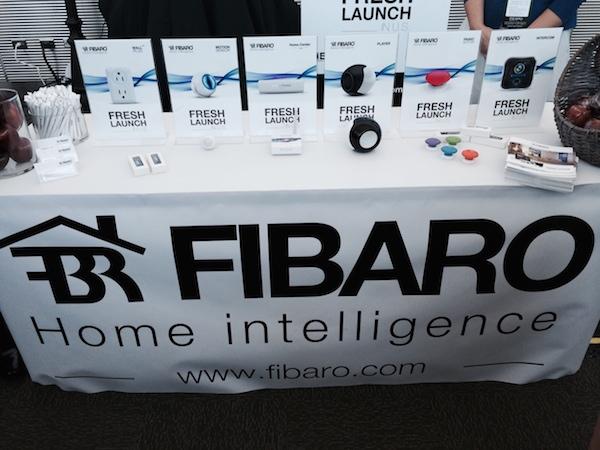 After four years of availability in over 55 countries around the world, smart home hub and device maker,
FIBARO
, is finally entering the U.S. market. In addition to the
Home Center Lite
(approx $280), FIBARO will also be making available the more powerful Home Center 2 (pricing TBA). The most significant feature that differentiates FIBARO from the competitive smart home hub systems (Revolv, $300; SmartThings, $99; Staples Connect, $49; etc.) is the systems' abilities to interface with and control elements of home AV systems. Currently, Revolv and SmartThings offer extremely limited control of some Sonos components; but neither hub is capable of controlling gear in home theater systems.
FIBARO is also notable for its careful attention to the industrial design and functionality of the company's various smart devices, such as the super-small, eyeball-shaped Motion Sensor. Although it's called a "motion" sensor, it's actually a three-in-one multi-sensor that monitors temperature, light intensity, and motion. It's completely wireless and uses Z-Wave as its communication protocol, which means the Motion Sensor will not only work with the FIBARO Home Centers but will also work with any other smart home hub that supports Z-Wave.
The FIBARO Universal Binary Sensor is a wireless Z-Wave module that can be used to integrate legacy wired (or non-standard wireless) sensors from existing alarm systems. The new RGBW Controller is a "universal, Z-Wave compatible RGB/RGBW controller" that uses a PWM output signal enabling it to "control LED, RGB, RGBW strips, halogen lights and fans." Controlled devices may be powered by 12 or 24 volts.
The FIBARO Wall Plug is a remotely controlled, plug-in smart outlet adapter that plugs in to an existing dual-socket wall outlet. The Wall Plug will allow control - on/off or variable level - of each outlet individually, and a thin LED ring around each socket gives a visual indication of each outlet's status. The Wall Plug includes a built-in power-metering function. Each outlet has a manual on/off switch on the side of the Wall Plug, and there are dual USB charging ports mounted on the bottom of the device.
U.S. pricing on most devices was not available.