Mike'd Up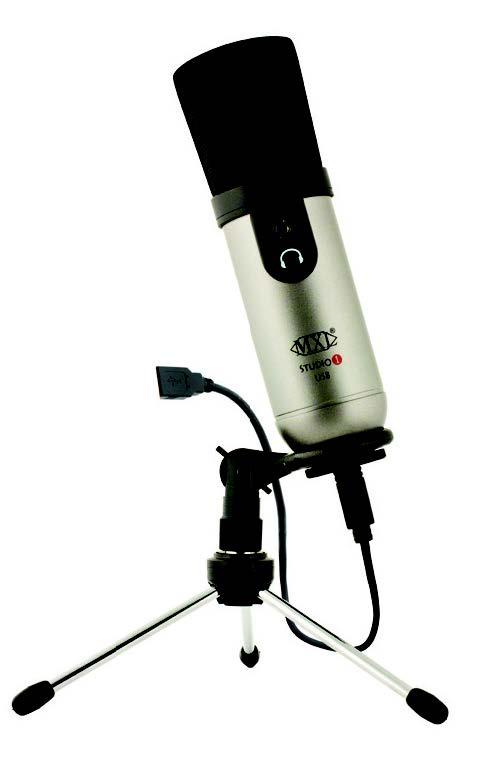 I've been working in radio for close to 30 years now, and I have access to all kinds of recording equipment, including some great microphones. Most of the gear I can get my hands on is pretty high-end stuff that uses XLR connectors and would require elaborate equipment that I just don't have at home. So I was really interested when the MXL Studio 1 USB microphone ($130) landed on my desk. It's a portable condenser microphone that connects to your computer via USB. MXL boasts that it's plug-and-play, and that's not a joke: No installation discs. No drivers. No preamps, mixers, or extra gear. Nice.
I plugged it in, made a few adjustments in my sound preferences, and voilà. I was ready to go. The question then became: Ready to go... do what? The manual boasts that this mike is great for musicians, vocalists, podcasting, Internet radio, digital music, voice-over recordings, and sound effects. A lot on that list isn't exactly my thing, but my 14-year-old son is thinking about doing a podcast for the local teen center he volunteers at, so this is the perfect microphone for him.
The Studio 1 comes with a hard shell case, a small stand, and a 10-foot USB cable. It works with both Macs and PCs. One of the things I love about this microphone is that it has an expensive, classy feel to it. It sports a very cool design that does an excellent job of replicating the look of a high-end model.
I made a few voice recordings to test it out. The sound I got with the Studio 1 was crisp and clear. And I was able to use Garage Band and save what I'd done very easily to my computer. While the sound is pretty good, keep in mind that this $130 microphone isn't on the level of a $400 mike.
Speaking of my computer, I conduct a lot of video meetings on it. The sound is never as good as the video, so using the Studio 1 is quite an improvement. And if I want to sing - or know ahead of time that I'm going to sing something on Stern - the MXL is waiting for me to belt one out. Let's assess the Studio 1: portable, good-looking, nice sound, easy to use. You'll be hard-pressed to find a USB microphone in this price range that delivers on all those things. Chatter up!