GoldenEar Shows Active Speaker Prototype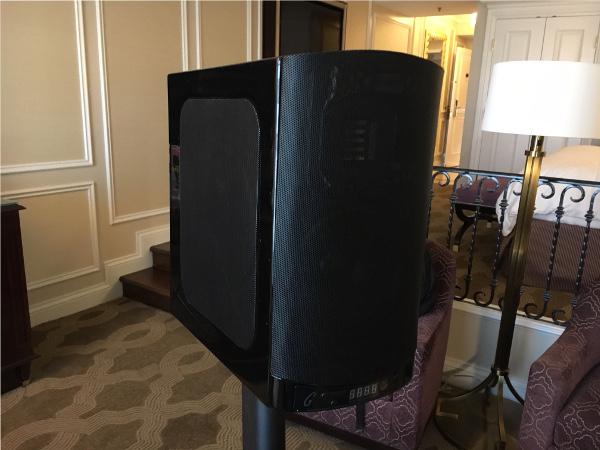 GoldenEar isn't ready to introduce the DigitalAktiv speaker just yet but Sandy Gross let us have a sneak peek at it.
The monitor-size speaker features GoldenEar's folded ribbon tweeter, a six-inch polypropylene woofer, and two flat side-mounted passive radiators, with 200 watts of Class AB power going to the woofer and 60 to the tweeter. The subwoofer output is optimized for GoldenEar's SuperSub X.
This wireless speaker uses the WiSA protocol, which is licensed to many speaker makers; Gross prizes it for its "quality and low latency." It will also be compatible with Google Chromecast and of course Bluetooth. Resolution is up to 24/96, suitable for some though not all high-res audio formats.
Pricing, though tentative, is projected at $2000/pair.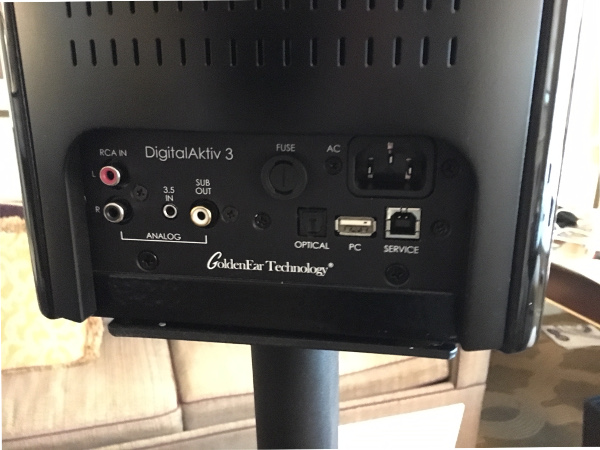 WHERE TECHNOLOGY BECOMES ENTERTAINMENT