DISH's Portable Playmaker Ready to Tailgate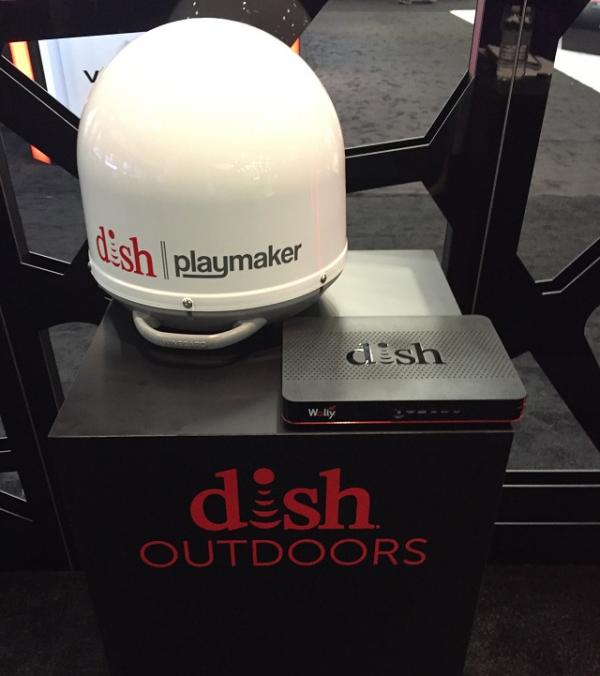 Auto tracking satellite antennas certainly aren't anything new, but they have always come at a rather premium price. And, sure, if you want to roll down the highway in you Winnebago and have a dish continuously track satellites soaring overhead in geosynchronous orbit, well, that's still gonna cost you.
But if you just want to pull up to a camp site, or parking lot for your pre-game tailgate, whip out a simple antenna and not have to futz around with aiming and azimuth and angle so you can enjoy a little TV before the big game, DISH is making that a whole lot simpler and cheaper for you to enjoy!
The new Playmaker from DISH will retail for an incredibly wallet friendly $199 and then come with just a $7monthly premium. Also DISH makes it easy to add and remove it from your account whenever you need to, letting you have the Playmaker on hand to enjoy but only activate it when you are ready to take the show on the road!
The Playmaker uses the same dish auto-tracking that is found in the Hopper 3, and it only works when stationary. The Playmaker is designed to work with the Wally single tuner DISH satellite receiver, which powers the dish via the single coax wire making for an incredible simple and straight-forward installation.
The Playmaker and Wally deliver the full suite of DISH's programming and services and can easily be added – and removed – from existing client's accounts and are a perfect duo for the upcoming football season.

SPONSORED VIDEO