Cutting-Edge Automotive Tech Wows CES Showgoers
Over the years International CES has become a melting pot of every imaginable consumer technology. The show has been a showcase for aftermarket car stereo and entertainment since the '70s and has in recent years evolved into a showcase for new-car tech—from superbly integrated and great sounding entertainment systems to sophisticated sensors and head-up displays to Internet and Bluetooth connectivity, and more. From BMW to Chrysler, a record nine automakers are occupying 140,000 square feet of exhibit space at 2014 CES, many with booths reminiscent of the New York Auto Show. Let's take a look…
Technology exposed: Like all new cars today, this Kia prototype is packed with tech, including a large "augmented reality" head-up display with speed, navigation, and traffic information and an infotainment system that can be controlled with simple hand gestures.
One of many technologies hidden inside Audi's stunning Quattro Sport Laserlight concept car is a book-sized automated driving brain called zFAS. That's right, this beauty can drive itself, lighting the way with unique laser headlights that the carmaker plans to bring into production in the future.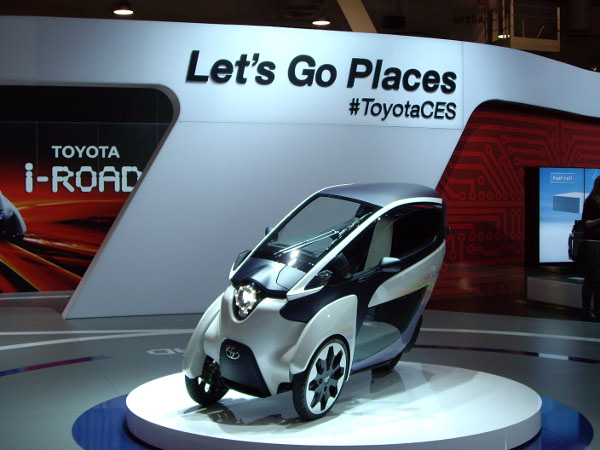 The nimble moves of Toyota's i-Road concept car were a sight to behold. The electric, single-person vehicle has a top speed of around 25 mph and looks like an absolute blast to drive.
Mercedes-Benz demonstrated how a Pebble smartwatch and a Google Glass headset can be used with the currently available Digital DriveStyle app to create an "extended user interface" inside and outside the vehicle. Inside it will do things like vibrate in response to real-time road hazards, outside it will tell you if the doors are locked and where the car is located.
LATEST VIDEO