New Product News: Early Fall Edition Page 2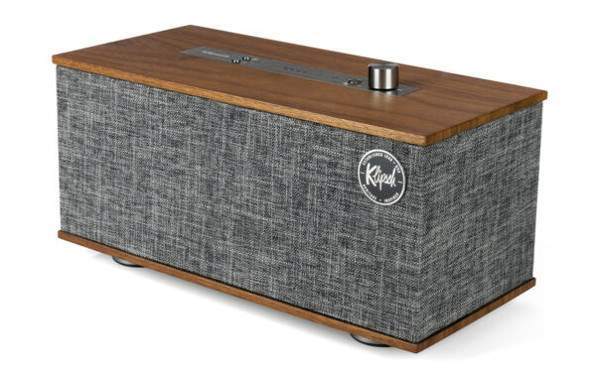 Klipsch Adds Google Assistant to The One Tabletop Speaker
Klipsch has introduced a new, improved version of The One II tabletop speaker, a Sound & Vision Top Pick in 2019. Except for a new control panel on top, The One with Google Assistant is identical to its predecessor. It uses the same dual 2.25-inch drivers, 4.5-inch woofer, and 60-watt amplifier and still supports Bluetooth streaming but adds Google's popular virtual assistant so you can operate the speaker with voice commands, query the internet, control compatible smart-home devices, stream videos to a TV with Chromecast, and stream music to multiple GA-compatible speakers around the house.
Best of all, Klipsch is offering this big step-up in features for $299 — only $10 more than the original price of The One II, which is now $249 on klipsch.com but currently listed as out of stock. The One II is, however, still available on Amazon and at BestBuy.com for $197 and $210, respectively. Visit klipsch.com for more information.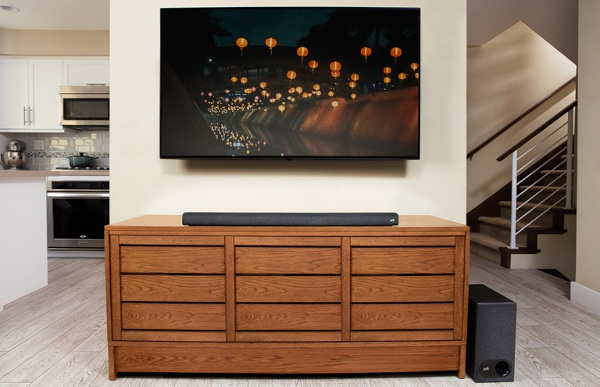 Polk Expands Signa Soundbar Series
Okay, it's actually been a few months since Polk Audio officially expanded its Signa Series of soundbars with the super low-profile Signa 3 but we just learned about it a couple weeks ago. The soundbar mates a pair of 1-inch tweeters with two oblong (1.2 x 4.5-inch) woofers in a cabinet 35 inches long but only 2.2 inches tall and, as you'd expect, offloads bass to a standalone wireless subwoofer — in this case, one that houses 160 watts of peak system power, half of which goes to its own woofer.
The system supports voice control via Google Assistant and Bluetooth streaming in addition to Google's Chromecast platform for streaming music from popular services such Tidal, Qobuz, and Spotify. Using the Google Home app, the soundbar can be grouped with other Chromecast-enabled speakers to play music around the home. The system also provides Dolby Digital decoding and includes Polk's patented three-level Voice Adjust feature to ensure dialogue comes across clearly, whether you're watching sports or a movie or TV show.
The soundbar is low enough so it can be placed on a cabinet or shelf below the TV without blocking the TV's infrared (IR) sensor (usually located on the bottom edge just below the screen) or mounted on the wall. Connections include analog and optical digital inputs and the system supports ARC-enabled HDMI. A compact remote handset is included. Visit en.polkaudio.com for more information.