Transatlantic: Kaleidoscope--Limited Edition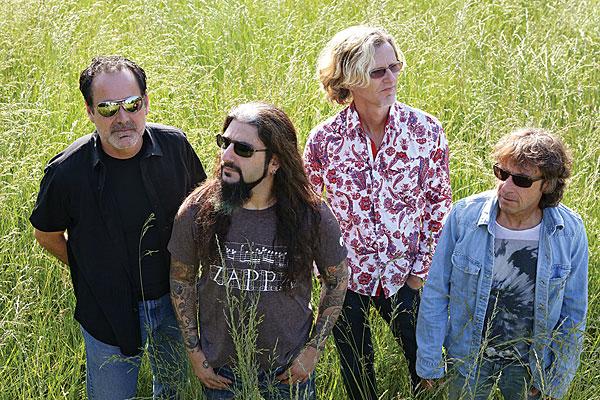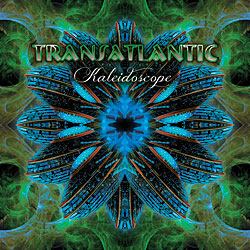 And while the single-disc stereo mix of Kaleidoscope is certainly quite impressive, the four-disc, limited-edition artbook-size collection is the one to seek out. In addition to a bonus covers CD with faithful yet playful takes on the likes of Elton John's proudly defiant "Goodbye Yellow Brick Road" and King Crimson's skittery "Indiscipline" and an illuminating behind-the-scenes DVD, the artbook contains another DVD with a particularly pervasive 5.1 mix by band producer Rich Mouser.
The expansive 25-minute opening track, "Into the Blue," fades in with a subtle vortex of keyboard washes before Stolt unleashes some mighty all-channel riffage. The stacked surround-channel harmonies in the uplifting "Shine" serve as a nice tone break, while Portnoy's consistently sibilant, insistent cymbal crashes in "Black as the Sky" have much upfront impact before trailing off in the surrounds. And Chris Carmichael's front-to-back cello in "Beyond the Sun" is a sweet supplement to Stolt's elongated runs.
The album's epic 32-minute title track, lives up to its aristocratic nomenclature. Front-stage keyboards in the intro are mirrored in the surrounds on a slight delay. Trewavas' Beatlesque bass line leads to Stolt's rhythmic Stravinsky callbacks in the track's "Lemon Looking Glass" segment. Morse's slightly hoarse but heartfelt vocals during the final "Ride the Lightning (Reprise)" section steer the band into the fully encompassing crest of the concluding jam. Kaleidoscope captures the panorama of Transatlantic's collective recombinant DNA from the first twist to the last.
CD & DVD
Label: Radiant/InsideOut
Audio Formats: 44.1-kHz/16-bit PCM stereo (on 2 CDs and 1 DVD); DTS-HD Master Audio 5.1, Dolby TrueHD 5.1 (on 1 DVD)
Number of Tracks: 13 on 2 CDs, 8 on 2 DVDs
Length: 1:57:08 (CDs), 1:39:24 (DVDs)
Producers: Transatlantic, Rich Mouser
Engineer: Jerry Guidroz
If you break down the elements of the word kaleidoscope, you find it's derived from three Ancient Greek roots: kalos, which means beauty; eidos, the shape of what's being seen; and skopeō, to look or examine. Put those branches together, and you get the 75 exultant minutes comprising Transatlantic's fourth studio album, Kaleidoscope, a powerful collection of beautiful music that reflects the ever-evolving shape of the fused muse of its four creators. Transatlantic asserts a supreme progressive pedigree: keyboardist/vocalist Neal Morse, a solo artist formerly of Spock's Beard who's also now in Flying Colors; guitarist/vocalist Roine Stolt, leader of Swedish symphonic proggers The Flower Kings; bassist Peter Trewavas of British prog giants Marillion; and drummer/vocalist Mike Portnoy, formerly of Dream Theater and currently a member of a number of bands, including upstart classic rock trio The Winery Dogs and the aforementioned Flying Colors. No compositional slouches, they.