Sound & Vision's CES 2023 Editor's Picks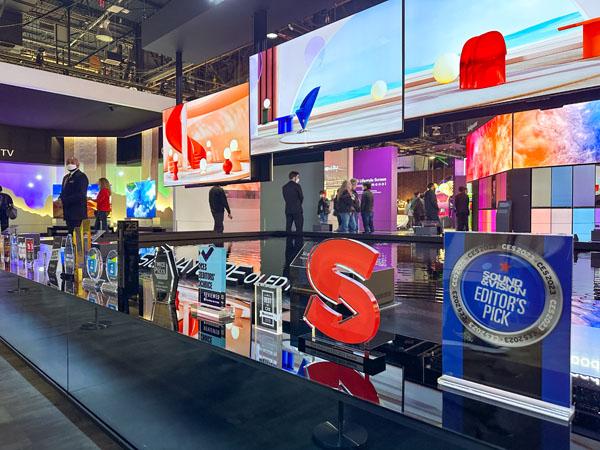 Presenting the Sound & Vision CES 2023 Editor's Picks! Covering CES involves a trip to Vegas at the beginning of each year. It is the show that sets the tone in AV tech and is considered one of the top platforms for companies to launch and showcase their latest products, technologies, and services to a global audience.
CES 2023 was big and chaotic, as it should be! Finding twenty Editor's Choice winners takes a lot of walking, monorail riding, watching, and listening. Even then, we're talking about show demos, not reviews... so just know it's a subjective exercise that relies on a fair bit of educated guessing and intuition.
I roamed the aisles of the Las Vegas Convention Center and took trips to offsite exhibits at various casinos, all in search of interesting new products relevant to AV enthusiasts. The result is this roundup. Within, you will find a mix of products still in the development phase, products slated for imminent release this year, and a few already available products that stood out.
With a decade's worth of shows under my belt, it is also an event with which I am finally familiar and comfortable. So what a company decides not to exhibit can be just as telling as what it does.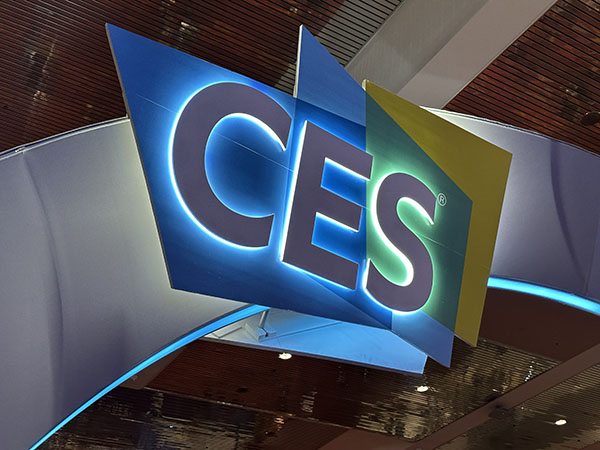 At CES 2023, the paradigm shifts in home entertainment were on full display. The high-end two-channel audio show that used to be a defining part of the CES experience has disappeared. But two of the best audio demos I heard involved soundbars. And there were tons of TVs, as usual, just not any in Sony's booth. And the TVs found in Samsung's booth were there to support messages such as sustainability and interoperability—the company showed its new TVs in a separate showcase at Caesars. Even LG was a little shy about explicitly featuring TVs in its main booth, focusing primarily on the wireless M3 OLED. But TCL and Hisense notably had plenty of new TVs on the show floor.
Although TVs are typically a strong focus, I was surprised (and pleased) by the pervasive presence of ultra-short throw projectors at the show, and the debuts of some new standard-throw projectors were a pleasant surprise. But the UST category shows real vibrance, and the result is that four of the twenty top picks in this roundup are USTs.
I missed seeing Sony's contributions as a TV maker; its booth was strikingly free of consumer AV technology. But what the other makers showed when it came to TVs was impressive. One of the exciting new products is the LG M Series M3 OLED. The 97-inch model shown in Vegas is the first to feature new wireless technology, eliminating the need for a cable to connect the TV to the source devices. Yes, you still have to plug it in for power, but now you can place source devices up to 30 feet away from the TV. And Samsung's new quantum dot QD-OLED is now available in a 77-inch size, offering the highest picture quality you'll find in a consumer TV.
What Sony did show was compelling, a 27-inch version of its head-tracking Spatial Reality Display that lets you see crystal-clear 3D with no glasses and free head movement. It's a portal into the metaverse; no need for VR goggles.
Audio enthusiasts will appreciate the new Dirac Live Active Room Correction that uses your existing speakers as active room treatment to improve bass response and uniformity from seat to seat. On the simpler side of the technology spectrum, two turntables made this list. Not audiophile purist high-end turntables; we're talking about comparatively affordable wireless, connected turntables.
A quick note on these selections. They are based on hunches and instinct, not measurements and testing. Some of these products are still in the development stage and that means it is not clear if or when they will ship, or what they will cost. Other products are available now, or will ship shortly. Regardless, the Editor's Picks are based on show floor first impressions and as such are about highlighting what's cool, what has potential, shown at a trade show. And not a guarantee of performance in a shipping product.
CES may be over, but its impact will live through the rest of the year. Let's look at some of the products and technologies that stood out in our Editor's Picks for CES 2023: