Nirvana: In Utero Super Deluxe Edition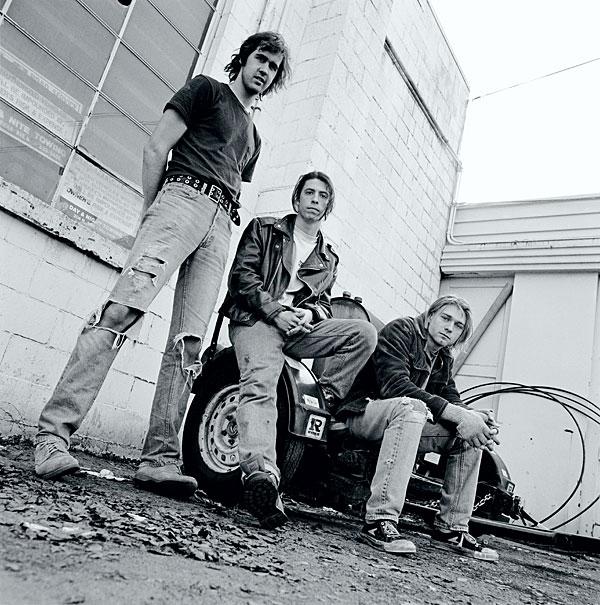 Cobain's wish for In Utero was to veer away sonically from the admittedly airwave-pleasing Nevermind, tapping producer—or, in his own parlance, "recorder"—Steve Albini to give it a coarser sound. Even so, the band later brought in Scott Litt to buff some of the album's rougher edges, and you can hear the differences in approach in one of the album's most seminal tracks, "All Apologies." The original demo on disc 2 evokes the Velvet Underground circa 1969, centering around a more jangly, almost-but-not-quite countrified lead riff. Litt's officially released mix on disc 1 drenches Cobain's lead vocal in echo for dramatic effect, with Kera Schaley's cello wafting in and out of the left channel and distorted guitar dominating the right. Albini's previously unreleased mix (also on disc 1) places no echo on the vocals and has them deeper in the overall mix, especially when the sizzle-shimmering wall of guitar erupts in the second half, supported by Schaley's screechier cello lines.
The quite rightly named Live and Loud DVD (disc 4) captures the band's December 13, 1993, show at Pier 48 in Seattle, their hometown. Nathaniel Kunkel's rich surround sound mix nails the show's breakneck vibe, expertly conveying the cacophonous feedback symphony that concludes "Endless Nameless" without overshadowing the rest of the set's on-target mixture of murk and melody. It's a shame either of the two versions of the "Heart-Shaped Box" music video aren't mixed for surround, because the live 5.1 mix is quite hearty indeed: Dave Grohl's snare rim-tapping drifts nicely from front to back, and Krist Novoselic's unhurried, burbly bass holds true down the middle on the subtle verses until the band explodes into all channels on the seething choruses. Cobain and second axman Pat Smear's blended, mocking sneers of "Hey! Wait!" are mirrored by their dual guitar squalls in the surrounds. The super deluxe In Utero is fertile with the legacy of a trailblazing band gone too soon.
CD & DVD
Lable: DGC/UMe
Audio Format: 44.1-kHz/16-bit PCM Stereo (CDs), DYS-HD Master Audio 5.1, 48-kHz/24-bit (DVD)
Number of Tracks: 60 on three CDs, 30 on one DVD
Length: 5:32:16
Producers: Steve Albini, Scott Litt (original album), Nathaniel Kunkel (DVD)
Engineers: Bob Weston, Scott Litt, Adam Kasper (original album), Sam Abousamra, Nathaniel Kunkel (reissue)
When I saw Nirvana play Roseland Ballroom in New York City in July 1993, it was three months before the release of In Utero, the band's explosive follow-up to the game-changing Nevermind. The balls-out, frenzied new songs I heard that night foreshadowed In Utero's raw power. And this 20th anniversary Super Deluxe Edition not only reconfirms the depth of Kurt Cobain's tragic genius, it also reminds our collective ear that alternative-rock icons could sound great too, despite the somewhat misleading lo-fi tag hung on the grunge movement.