Love: Forever Changes - 50th Anniversary Deluxe Edition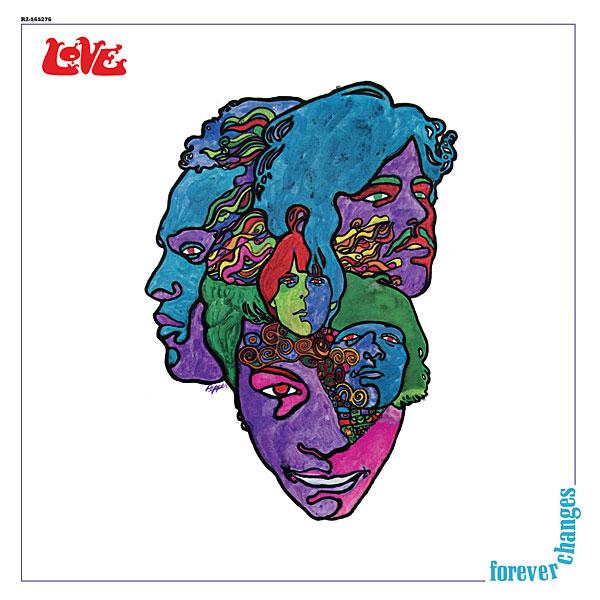 The secret sauce of Love's sonic brew came from the enmeshing of contrarian free-thinking frontman vocalist/guitarist Arthur Lee's R&B-tinged head-in-the-clouds leanings with guitarist/vocalist/songwriter Bryan MacLean's more grounded melodic sophistication. That creative amalgamation is best heard on enigmatic earlier tracks from 1966 like the insistent "7 & 7 Is" and a catchy cover of Burt Bacharach and Hal David's "My Little Red Book," both of which helped set the template for what became Love's ultimate masterpiece, 1967's perfectly titled, far-reaching and form-bending opus, Forever Changes.
To fete 50 years of Forever Changes, Elektra/Rhino have once again gone the extra mile to show this release the full love it truly deserves with a comprehensive six-disc box set consisting of four CDs, one DVD, and one 180-gram LP. The CDs contain mono, stereo, and alternate mixes plus outtakes and singles, and the DVD offers a 96kHz/24-bit hi-res mix of the album's 11 tracks (and one brief videoclip), all overseen by co-producer/engineer Bruce Botnick. Botnick's steady hand and sympathetic ear helped guide the sometimes focus-challenged Love to the next level of recorded awareness, from psych-pop wannabes to envelope-pushing genre-busters. Additionally, the comprehensive you-are-there track-by-track liner notes by valued Love chronicler Ted Olson are a most welcome read-along companion.
Born out of a suggestion from visionary Elektra founder Jac Holzman, the acoustic recalibration of Love's core sound on Forever Changes was then fused with a string and horn section bouillabaisse that put Love slightly ahead of the jazzified brass accompaniment that became the hallmark of bands like Chicago and the Al Kooper era of Blood, Sweat & Tears—albeit with an additional Spanish flavor to boot.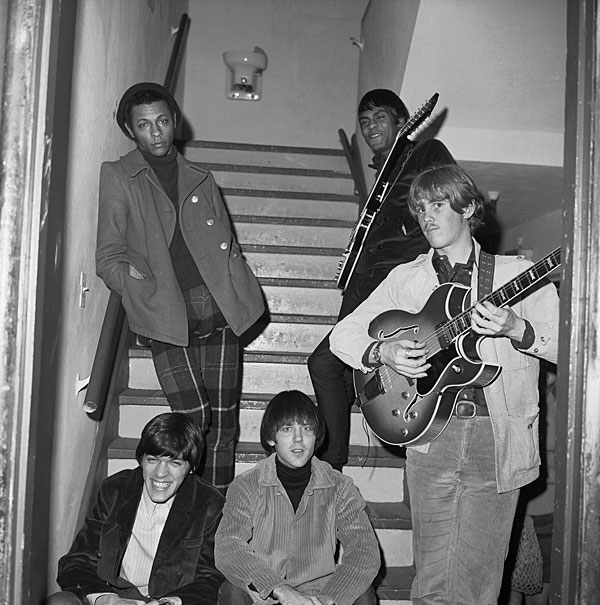 The mono mix is an interesting animal unto itself, as it was summed from stereo via the of-era process known as the Haeco-CSG (Compatible Stereo Generator) system. Me, I happen to be partial to the channel separation on the stereo mix of tracks like "Alone Again Or," for example—especially the right-channel placement of the song's key acoustic guitar riff—but bass content and other instrumental accompaniment get more centralized play in mono.
The more raw, rougher alternate mix is its own ragged-glory marvel—and a marker for what Botnick had to do to get the official stereo version up to snuff. And while there are other Forever Changes LP options out there on the market, this one is the first version remastered specifically (and properly) for modern 180-gram wax by Botnick.
While the CD and LP offerings are indeed all fascinating in their own respective rights, the 96/24 stereo mix on the DVD is the true arbiter of just how well composed, performed, and recorded the core album is. True, it's a shame there isn't a 5.1 mix included as an extra given Botnick's history of mixing the entire Doors studio catalog in surround sound. But, as the producer told me during an offline discussion following a Q&A I conducted with him and Holzman in the Hi-Res Audio Pavilion at CES 2017, he didn't think he could do anything comparable with Love. (Fair enough.)
That said, the 96/24 mix gives Forever Changes the room it needs to breathe. Witness the yearning thrust of the Corrido trumpet solo at the center of the aforementioned "Alone Again Or," the tense channel-to-channel guitar-solo duel during the denouement of "A House Is Not a Motel," the world-weary drive of "The Daily Planet" (built upon a tracking session with L.A.'s legendary studio-musician collective, The Wrecking Crew), and the sewn-together time-chasing suite that comprises the nearly seven-minute closing track, "You Set the Scene."
I've said it before, but it bears repeating—the level of care taken with the Forever Changes box set, by way of including all its myriad music options and the meticulous attention given to detail for both the packaging and background material, is the exact right way to honor historical recordings of this nature. At this point, releasing anything less inclusive is, frankly, unacceptable, especially for we audiophile archivists inclined to invest repeated listening time into such collections.
I have always loved Love, and this faithfully crafted collection cements that feeling, well, forever. When adventurous listeners inevitably find themselves attending the Forever Changes party, that's when you find Love people are the greatest fun.
CD, DVD & LP
Label: Elektra/Rhino
Audio Formats: 44.1-kHz/16-bit PCM Stereo (CD), 96-kHz/24-bit PCM Stereo (DVD and download), 192-kHz/24-bit PCM Stereo (download)
Number of Tracks: 71 (48 on 4 CDs, 12 on 1 DVD, 11 on 1 LP)
Length: 4:42:59 (3:12:35 on 4 CDs, 47:31 on 1 DVD, 42:53 on 1 LP)
Producers: Arthur Lee (original album), Bruce Botnick (original album and bonus material), Jac Holzman (production supervisor), Bill Inglot, Steve Woolard, Ted Olson (reissue)
Engineer: Bruce Botnick (original album and bonus material), Bernie Grundman, Steve Hoffman, Dan Hersch, Dave Schultz (bonus material mastering)

Always the pauper, never quite the prince. Such was the case for Love, the racially integrated Los Angeles psychedelic/folk-rock hybrid who were always on the cusp of breaking through the ether during those heady revolutionary times of the late 1960s, but just couldn't totally get there. While the sounds of other SoCal Sunset Strip brethren like The Doors and The Byrds made the leap into mass consciousness, Love's impact initially came at more of the cult-favorite level—though their multicultural influence has only grown over the ensuing years, especially within the British alternative scene of the early '90s.