John Lennon: Gimme Some Truth: The Ultimate Remixes - Deluxe Edition
Undertaking his role as a post-Fabs solo artist as the 1970s got underway, Lennon doubled down on the confessional nature of the singer/songwriter milieu. To celebrate that singular body of work—as well as mark his 80th birthday—Capitol/UMe put together a top-shelf Lennon compilation ever-so-aptly named for the times we live in: Gimme Some Truth. As curated by Yoko Ono Lennon and Sean Ono Lennon,
Truth culls 36 of the choicest cuts from John's solo career. Naturally, there are a number of Truth configurations to choose from—though, if you're a Lennon completist like me, you'll choose them all—including hi-res digital downloads, 1CD, 2CD, 2LP, 4LP, and my favored selection, the 2CD/1BD Ultimate Remixes Deluxe Edition.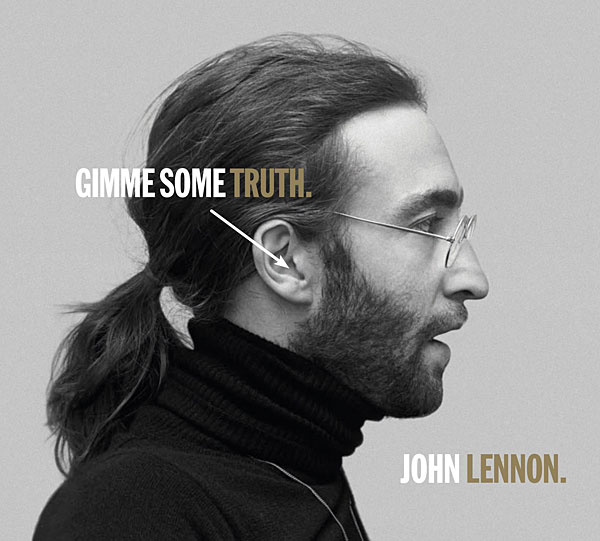 Truth's Deluxe format follows the 9.5 x 9.75-inch box size and presentation established with October 2018's still impressive six-disc Imagine Ultimate Edition. The included 128-page hardbound book is rife with full-spread details on the making of each song, plus all the lyrics and a myriad of photos both seen and unseen, among other cool tchotchkes. The (spoiler alert!) absolutely stunning surround mixes come courtesy longtime Beatles/Lennon associate Paul Hicks, appearing in both 24-bit/96kHz DTS-HD Master Audio 5.1 and a truly heavenly 24/48 Dolby Atmos mix. (From this point forward, Atmos should be a standard inclusion with any future Fabs-related historical release, imo.)
The music of Truth is presented mostly in chronological order. When listened to in that fashion, you'll get not only a sense of where John's head was at as he navigated the ups and downs of his final decade on earth, but also how he evolved both personally and creatively during that sadly limited timespan.
The proceedings commence with the one-two punch of an early pair of solo singles, February 1970's "Instant Karma! (We All Shine On)" (featuring an elegiac background-vocal stack) and October 1969's "Cold Turkey" (dig those snarling, rear-channel Eric Clapton guitar lines and John's detoxingly chilling howling 'n' growling throughout the song's denouement).
From there, four tracks from December 1970's Plastic Ono Band define the height of Lennon's powers. Among them, "Working Class Hero" is a sharp acoustic lesson in how to ground one's idol worship, while "Isolation" broods and builds to an all-channel vocal assault and "God" ascends to the pinnacle with many shocking vocal denouncements, as backed by Lennon and Billy Preston's dramatic piano accents.
Following a generous, six-track sampling from September 1971's Imagine (each one a slight notch up from Hicks' 2018 Imagine Elements 5.1 remixes), Lennon's ferocity recedes just a touch. Though October 1973's "Mind Games" is a most heady AM-radio earworm, it still lacks a certain bite. That said, September 1974's "#9 Dream" floats with Yoko's recurring, skyborne whispers of "John" like an ethereal buss from the clouds. Meanwhile, "Steel and Glass" is a gnarly kissing-cousin to Imagine's "How Do You Sleep?" in terms of cadence, rhythm, and inflection—complete with soaring strings and Klaus Voorman's subwoofer-challenging bass lines.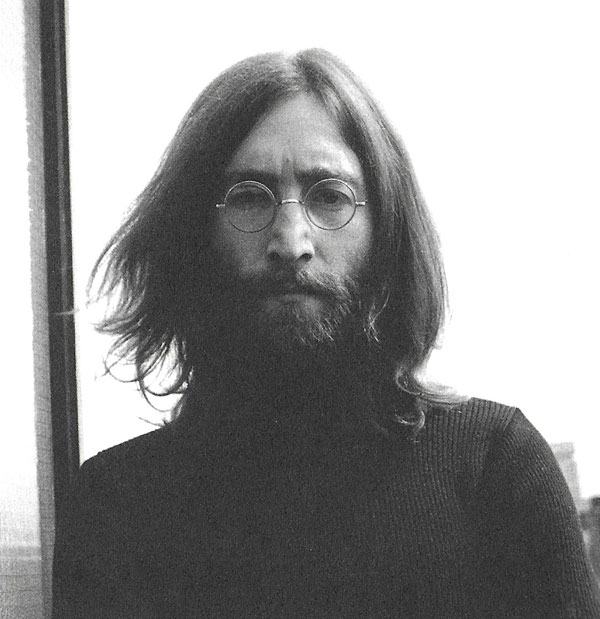 After his five-year "house husband" break, Lennon returned to recording with November 1980's bittersweet Double Fantasy, as primally affecting today as it was when we all listened to it in the wake of his senseless murder that fateful December. Hearing six Fantasy tracks renewed, I'm struck at how insular they sound—as if they've been hermetically sealed off from when they were made, in turn serving as sonic time capsules of a songwriter untouched by passing trends. "(Just Like) Starting Over" glides along with sly nods to '50s doo-wop and just a hint of Elvis (on the lines "It's been too long" and "Well-uh well darling"). That, along with the resigned paranoia of "I'm Losing You" (and Earl Slick's slithery guitar riffage), the proud Zen-father narrative of "Beautiful Boy (Darling Boy)" (replete with breezy steel drum accompaniment), and the content observer role on "Watching the Wheels" (buttressed by barrelhouse piano flourishes in the rear channels), all feel like timeless manna from heaven.
After that, we can only wonder at the "what if" promises of January 1984's "Nobody Told Me" (with its cleverly insistent percussive touches) and Lennon's starkly haunting lo-fi 1980 piano/vocal demo for "Grow Old With Me." ("I just have to let it go," indeed.)
Ain't no doubt about it: Gimme Some Truth surrounds you with the best-sounding representation of what John Lennon consistently delivered under his own name. And no short-haired, yellow-bellied Son of Tricky Dicky's ever gonna Mother Hubbard this transcendent, Truth-filled listening experience away from any of us.
CD & BD
Label: Capitol/UMe
Audio Formats: 16-bit/44.1kHz PCM Stereo (CD); 24-bit/96kHz PCM Stereo, 24-bit/96kHz DTS-HD Master Audio 5.1, 24-bit/48kHz Dolby Atmos (BD)
Length: 4:35:38 (2:17:49 on 2 CDs, 2:17:49 on 1 BD)
Number of Tracks: 72 (36 on 2 CDs, 36 on 1 BD)
Producers: Yoko Ono Lennon (executive producer); Sean Ono Lennon (producer, creative director); Simon Hilton (compilation producer, production manager); John Lennon, Yoko Ono, Phil Spector, Jack Douglas (original albums and singles)
Engineers: Paul Hicks (Dolby Atmos and 5.1 digital mastering; Atmos, 5.1, and 2.0 mixing and engineering, Ultimate Remixes); Sam Gannon (additional mixing and engineering, Ultimate Remixes); Matt Tuggle (assistant engineer, Ultimate Remixes); Alex Wharton (analog and vinyl mastering); Phil McDonald, Andy Stephens, John Leckie, Eddie Klein, Shelly Yakus, Jimmy Iovine, 10 more (original albums and singles)

I always viewed John Winston Ono Lennon as an inveterate seeker—an artist who was forever searching low and high to find both his ballast and his balance. During his time in The Beatles, Lennon was able to connect with listeners on an interpersonal level ("In My Life") while he also remained unafraid to address his own fears and insecurities ("Help!"), was eager to embrace the free-associative nature of the Sixties ("I Am the Walrus"), and was wholly game to confront the depths of his pain ("Julia").