Jethro Tull: Songs From the Wood: 40th Anniversary Edition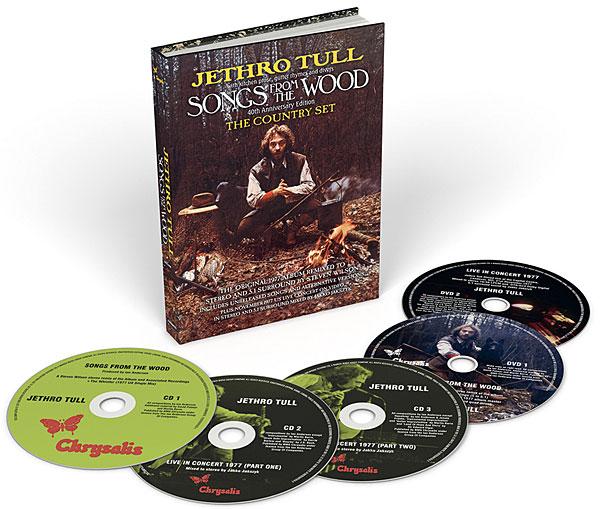 Wilson initially made his bones mixing four studio albums by his own post-prog collective Porcupine Tree to new heights in 5.1 in the 2000s, and has also forged a system-challenging surround template for five solo albums to date, including the just-released To the Bone.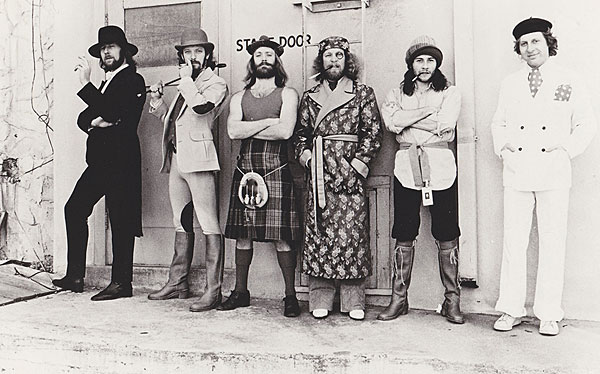 What Wilson understands more than most is how to best utilize hi-res and surround sound to create less congested and less compressed mixes that ultimately allow the music itself to breathe. This philosophy has held Wilson in good stead with artists ranging from XTC to Yes to King Crimson to Tears for Fears, and perhaps most notably with Jethro Tull, for whom Wilson has helmed eight catalog surround and stereo remixes to date. It's difficult to pick an overall favorite, but I am most partial to the wonders of what the man did in 5.1 with the expansive journeyman title track to 1975's Minstrel in the Gallery.
Wilson's latest magic touch with the Tull canon is on full display on the five-disc Songs From the Wood: 40th Anniversary Edition, the core 1977 album of which absolutely shines in surround in its 96-kHz/ 24-bit form, alongside a smorgasbord of bonus tracks (a.k.a. "associated recordings") that have also gotten the proper 5.1 treatment (with four of them appearing in quad as well). That said, it should be noted that Jakko Jakszyk, guitarist/vocalist in the current incarnation of King Crimson, is the knobsman who quite ably handled both stereo and 5.1 mixing duties on the Live in Concert 1977 material on both CD and DVD, culled from an electrifying performance at the Capital Centre in Landover, Maryland on November 21, 1977.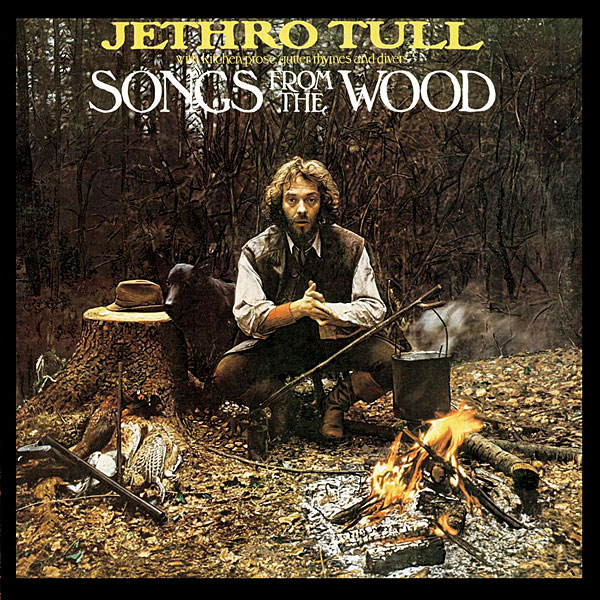 Tull frontman Ian Anderson is literally on fire from the outset of the Landover gig in a red felt bowler and matching vest, playing his role as the ever-animated and athletic flautist/vocalist/guitarist to the hilt. His trademark wit is also well on display all throughout the show. At one point, he teases the audience with an intro riff he describes as being from a "very famous Led Zeppelin song." It's not, of course—but the mashup song title he dubs it as is nothing short of classic Anderson panache in action.
Incidentally, Jakszyk also helmed the 5.1 for Anderson's 2014 solo effort Homo Erraticus, and he appears to be Anderson's favored front- runner to continue with Tull catalog 5.1 mixes once Wilson gets to his personal threshold. To that end, Wilson recently told me the last album he'd feel comfortable tackling in 5.1 in the Tull universe would be 1982's The Broadsword and the Beast. Hence, it's most likely Wilson will have a go at 1978's Heavy Horses next, possibly followed by the option to do 1980's galvanizing A if so inclined and then Broadsword before ceding the surround controls to Jakszyk for 1984's electro-synth experiment, Under Wraps, and what follows it. Me, I can't wait to hear what Jakko can do with 1987's more guitar-centric Crest of a Knave—but I digress.
And now, back to the full Wood! Wilson sets a fine 5.1 table with the opening title track, with crisp handclaps and clear tambourine accents in the rear channels buttressing Anderson's front-and-center lead vocal. "Jack-in-the-Green" lays down a different tone, thanks to Wilson pushing Anderson's vocal line slightly back in the mix and countering it with an ever-so-slightly delayed counter vocal in the rears, with the bandleader's patented flute wafting in and out of the right (and left) channels at just the right times. Pivotal track "The Whistler" kicks off with some serious low-end thump before its jaunty melody takes over, eventually supplemented with a few tasteful guitar stabs from Martin Barre in the rear right. Of the included bonus material, I'm most drawn to the staging of "Strip Cartoon," with Anderson's measured vocal being (to borrow a word from the song) "texturized" to a degree that supports rather than over- whelms the track's underlying intent.
Once again, Steven Wilson's seasoned ear and steady hand have resulted in a sur- round mix that only serves to add to the substantive sonic legacy of Jethro Tull. Wood has never sounded so sweet from tip to toe or so worthy of whistling along to on the seventh day.
CD & DVD
Label: Chrysalis/Parlophone
Audio Formats: 44.1-kHz/16-bit PCM Stereo (CD), 96-kHz/24-bit LPCM Stereo (DVD1 & download), 48-kHz/16-bit LPCM Stereo (DVD2), 96-kHz/24-bit DTS 5.1 & 4.0 and Dolby Digital AC3 5.1 & 4.0 (DVD1), DTS 5.1 & Dolby Digital AC3 5.1 (DVD2)
Number of Tracks: 97 on 5 discs (39 on 3 CDs, 58 on 2 DVDs)
Length: 7:49:14 (3:08:59 on 3 CDs, 4:40:15 on 2 DVDs)
Producers: Ian Anderson (original album and box set), Steven Wilson (Songs From the Wood surround sound mix & stereo remix), Jakko Jakszyk (Live at Landover stereo & surround sound mixes)
Engineers: Robin Black, Thing Moss, Trevor White (original studio album); Ray Shulman (box set mastering and authoring)
These days, when it comes to surround sound mixing, most in-the-know producers and musicians' respective collective first thought inevitably turns to the maxim, What would Steven Wilson do? Indeed, the man also known as the once and future king of hi-res and 5.1 production has long staked his claim as the No. 1 go-to guy for any artist interested in obtaining a top-shelf mix that takes full advantage of the vaunted six-channel, 96-kilohertz/24-bit (and sometimes higher!) audio spectrum offered via DVD and/or Blu-ray. (And yes, a hi-res download option is on the master main menu as well.)