HiFiMan Edition S Headphones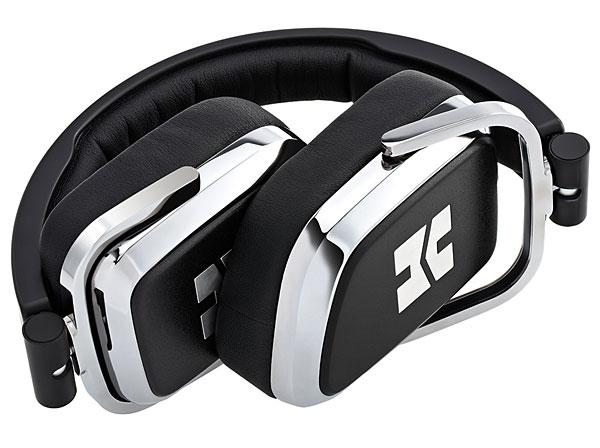 PRICE
$249
AT A GLANCE
Plus
Open- or closed-back design
Lightweight
Super easy to drive
Minus
A tad bright on some recordings
THE VERDICT
With its open- or closed-back design, the Edition S provides unusual flexibility at affordable cost.
HiFiMan is a hard one to pin down. True, they're best known for their high-end, advanced-technology planar-magnetic headphones like the $2,999 HE1000. Most HiFiMan headphones are planar designs, but this new one, Edition S, is a more conventional dynamic headphone, albeit one with a rather unusual feature: It's an open- or closed-back design. Say what? Let me explain. Each earcup has a removable cover; with them in place, Edition S is a closed-back design, and since the covers are held in place by strong magnets, it takes just a few seconds to remove the covers, converting Edition S into an open-back design! The magnets are very strong, so I can't imagine the covers would ever accidently fall off.
Edition S is also HiFiMan's first on-ear design. All of their other full-size headphones are larger, overthe-ear models. Edition S features 50mm drivers, whereas most on-ear and even overthe-ear headphones run 40mm drivers. While many of the older HiFiMan headphones had round earcups, the Edition S's cups are "ear shaped." I also liked that this lightweight design has a hinged headband so it can be folded into a compact bundle. The included cable has a mic/three-button control, and it's terminated with a 3.5mm plug at each end. Edition S comes with a semi-hard, oval carry case.
As for the "convertible" feature, I didn't hear much difference with the covers on or off. Regarding the expected increase in isolation from external noise with the covers on, again, the difference was slight.
I mostly listened to Tidal CD-quality streaming tunes on my iPhone 6S. Early on, I fell head over heels in love with New Orleans legend Allen Toussaint's American Tunes album. It's sparsely arranged and lovely, with Toussaint's piano front and center. The song I played over and over again was Toussaint's take on Paul Simon's "American Tune." Toussaint perfectly recalled that time in the 1970s, when the American dream was slipping away. The Edition S's sound put me inside the song, and I shed a tear or two. I'm a new fan of folk singer Tom Brosseau's Perfect Abandon album. He's got one of those voices that pulls you in; he sounds like an old friend confessing his life's travails. His twangy electric guitar sits comfortably in a reverberant halo, with some definite Buddy Holly influence. Again, Edition S could do no wrong.
At this point, I popped on a set of Focal's new Listen full-size headphones ($249), and right away Listen's low end provided a deeper bass foundation. I liked its warmer overall tonality on Bowie's last album Blackstar, which can sound aggressively forward/bright on revealing headphones. And so it was on the Edition S, but as I auditioned both headphones, I came to realize the main difference between Listen and Edition S was deep bass, and the Listen has more, no doubt about that. I didn't think the Edition S's sound was too lean, just lacking weight comparatively in the low, low end. And the Listen's bigger, thicker cushions provided a better seal around my ears, so they blocked more external noise. The Edition S, however, is transparent and sounded in its element with acoustic music of all types.
The HiFiMan Edition S is a unique design that stands out in a crowded field of similarly designed headphones, minus the unusual open- or closed-back feature. As for that, I was hoping to hear a bigger difference between the two modes, but that wasn't the case. I left the covers in the box and continued to listen to Edition S wide-open and never looked back.