Elton John: Madman Across the Water - 50th Anniversary Edition
Madman Across the Water
, his third album in that calendar year alone, came out in November, and it was considered to be the best entry in his Trident Studios orchestral trilogy, featuring production by Gus Dudgeon and arrangements by Paul Buckmaster. (The previous two releases in said trilogy were April 1970's self-titled
Elton John
and October 1970's
Tumbleweed Connection
.)
Madman is the first of what surely will be many a 50th anniversary collection to be culled from the Elton John canon, and it's a great starting point. As is the case with most historical releases these days, Madmanis available in a variety of options—1LP, 2CD, 4LP, and 3CD/1BD. The copious bonus material includes outtakes, piano demos, and of-era live performances. Since this collection was likely contracted before supply-chain issues delayed box set releases in recent years, a Dolby Atmos mix probably wasn't on the table—a shame, really, since the Atmos mix of the Madman opener "Tiny Dancer" on Apple Music (via Elton's updated Diamonds compilation) takes full advantage of the height channels.
Nonetheless, completists will likely want to add at least half of these release choices to their shelves (perhaps even three). Both the 3CD/1BD and the 180-gram 4LP sets are worthwhile acquisitions for different reasons. The 3CD/1BD's right-opening, 9½ x 1⅜ x 10-inch packaging may give you brief pause, as its shape is markedly different than Elton's rectangular, 9½ x 1½ x 12¼-inch career-spanning Jewel Box 8CD set released in November 2020. I'm going to give the Madman cube a slight pass, however, if only because a) it mirrors the size of April 2021's 6CD/2BD Apple/UMG box for John Lennon's December 1970 solo masterpiece Plastic Ono Band, and b) my gut tells me this cube will become the standard shape for historical multidisc Elton box sets moving forward. (Don't let me down, gut o' mine.) Since the 12½ x 1½ x 12½-inch 4LP vinyl box conforms to the typical size and depth of modern multi-LP collections, Universal (parent of UMC/UMG/UMe) probably didn't want consumers to confuse the divergent Madman analog/digital options.
As extras go, the 104-page hardback book in the CD/BD set (the LP set contains a 40-page saddle-stitched equivalent) is chock full of deep essayist data, recording/performing timelines, and in-studio and tape-box photos galore. As to the Madman sonics, truth is, vinyl is the better way to listen to the core album and the bonus material—in stereo, that is. The arrangements of tracks like "Indian Sunset," "Holiday Inn," and "Goodbye" breathe much better on wax than they do in the digital stereo realm.
That said, Greg Penny's 5.1 mix of Madman on Blu-ray takes his original surround palette to newer heights only hinted at on the mix he did on the 2004 SACD. The linchpin here is the alternate take of the title track, subtitled "Original Version Feat. Mick Ronson" and presented on the BD as the very first cut ahead of "Tiny Dancer" in the running order. (It was previously released on October 1992's Rare Masters and various latter-day deluxe editions of the aforementioned Tumbleweed Connection.) You're welcome to compare it to the original album's 6:44 version that is Track 5, but the 8:50 Ronson version is quite revelatory in surround. Ronson's electric guitar sneers and snarls mostly toward the right quadrants, playing off Buckmaster's intensely dramatic orchestral swells. Listen for how Penny turns Elton's long-held "ohhh" after the word "water" into a literal all-channel echo-siren.
As for the BD's video content, the Sounds for Saturday portion, broadcast on April 29, 1972, mainly showcases Elton singing solo at the piano, occasionally joined by his two bandmates at the time, drummer Nigel Olsson and bassist Dee Murray. The gist of "Tiny Dancer" is boiled down to Elton's vocal performance and how his piano playing on the white keys alone evoke all the drama of the core album's finished-track equivalent. Meanwhile, the 10-minute jazz-trio exploration of the title track is riveting, especially during the intuitive middle-section interplay amongst Elton, Olsson, and Murray.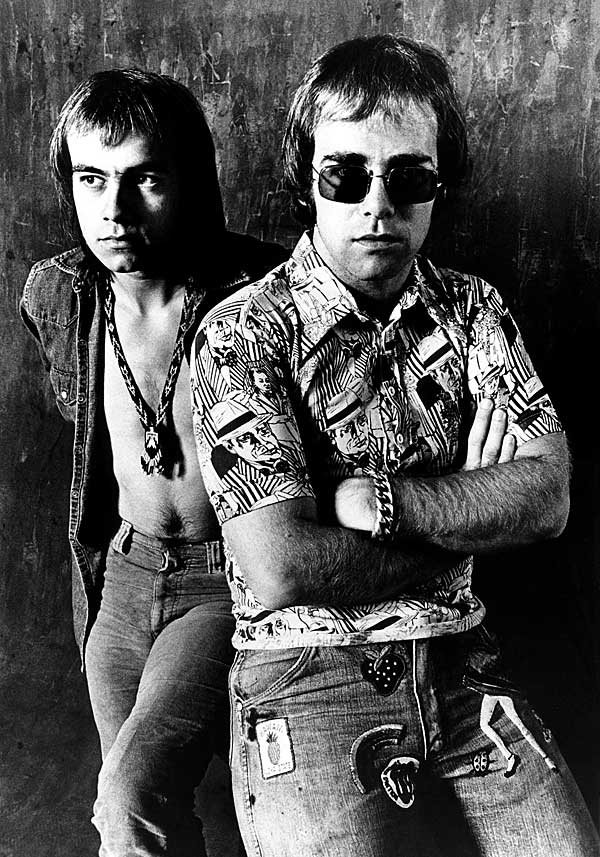 During the joint Elton John/Bernie Taupin interview with The Old Grey Whistle Test presenter Richard Williams from December 7, 1971, Elton references looking forward to working with his newly anointed guitarist. That guitarist happened to be Davey Johnstone, and the ensuing LP would be May 1972's Honky Château, Elton's first of seven consecutive No. 1 U.S. albums. Here's hoping Château is the next entry in this anniversary series to get the big box treatment—replete with a full-album Atmos mix from Penny, of course.
"For me, it is the most adventurous of the three," Elton writes of Madman in the liner notes, referencing its place in the orchestral trilogy—and he's spot-on. This 50th anniversary Madman edition gives you more than just a glimpse at the ascending star that is Elton John, an artist on the cusp of taking off like the rocket man he would soon enough become.
Label: Rocket/EMI/UMC
Audio Formats: 16-bit/44.1kHz (CD); 24-bit/96kHz PCM Stereo, 24-bit/96kHz DTS-HD Master Audio HD 5.1 (Blu-ray)
Number of Tracks: 56 (34 on 3 CDs, 22 on 1 BD)
Length: 4:43:16 (3:02:56 on 3 CDs; 1:40:20 on 1 BD)
Producers: Gus Dudgeon (original album, bonus studio and live material)
Engineers: Robin Geoffrey Cable (original album), Phil Ramone (one radio broadcast bonus track), Ken Scott (remixes), Sean Magee (box set mastering), Greg Penny (surround mixes)
Elton John could do no wrong as the calendar came to the close of 1971.