Bob Dylan: Fragments – Time Out of Mind Sessions Deluxe Edition Box Set
Oh Mercy
—a visceral, smoky triumph produced by Daniel Lanois—but he stumbled out of the new-decade gate with the half-hearted mish-mosh sheen of September 1990's
Under the Red Sky
.
Dylan subsequently spent the balance of the '90s focusing on releasing archival material (including the first entry in his deservedly lauded Bootleg Series) along with newly recorded traditional acoustic folk and covers-oriented albums before returning to form—as he always seems able to do—by bringing Lanois back as his co-producer for September 1997's songwriter's benchmark, Time Out of Mind. (Dylan co-produced Mind under one of his own nom de bard, Jack Frost.)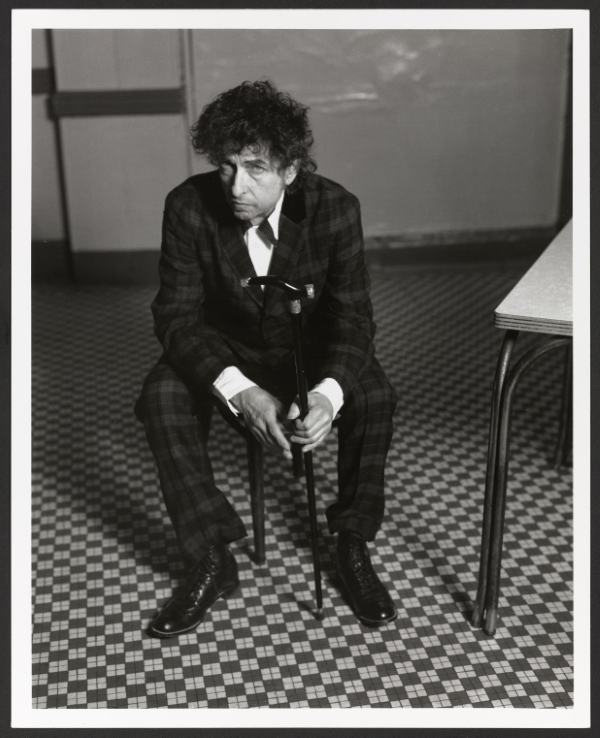 Dylan's 30th studio album, Time Out of Mind, re-established his original observational voice, this time as an artist looking through the lens of the great inevitable, undeterred by whatever comes next. Mind ultimately won Dylan three Grammys, including Album of the Year. (And if you know exactly what I mean when I type "Soy Bomb" here, then you've instantly revealed your age.)
Mind is now the focus of the latest offering in the aforementioned and rightly acclaimed Bootleg Series—Vol. 17, for those keeping count—with a respectfully lavish box set, Fragments: Time Out of Mind Sessions (1996-1997).
As is the wont for certain major archival collections these days, Fragments is available in a variety of configurations—5CD, 10LP, 4LP, and 2CD. Naturally, the 5CD and 10LP Deluxe Editions are the most complete, each containing 60 tracks all told (25 of them previously unreleased), while the 4LP and 2CD Highlights versions sport 23 tracks apiece—a significant difference. (Yes, I have all these configurations in hand because I also possess the collector's disease, er, gene.)
The 10LP box is an admittedly pricey limited edition, so the more vinyl-centric amongst you might instead consider springing for the 4LP set, especially if you want to spin Michael K. Brauer's well-worth-hearing 2022 remix of the core Mind album on your turntable. That said, the 5CD set may be your true best bet for experiencing all 60 tracks inclusive.
For starters, the 5CD box is more widely available, and its physical dimensions—8¼ x 8½ x 1⅜ inches (w/h/d)—align perfectly with other comparable multidisc box entries in the Bootleg Series, always a plus for shelving purposes. The discs are housed in their own hardback book (which sports the phrase, "Viva-tonal Recording" in the upper-righthand corner of its cover), with each disc nestled in its own half-slot on individual pages—none of which are too snug, and the discs are easy to remove and re-slot.
The separate, 104-page hardbound book includes detailed essays and production notes, along with scores of photos. As a rule, Legacy never skimps on the depth of historical essays and of-era photos, international-release cover art, handwritten lyrics, and more whenever it comes to populating archival Dylan offerings—something always appreciated in these collector's corners.
But now, to the music. Disc 1 holds the 2022 Brauer remix of Mind's original 11 tracks, with the intention of focusing more on the in-the-room sound. The liner notes emphasize that this mix isn't meant to replace Lanois' sonic imprint, which included all the effects and processing on the original album, instead offering a reimaging of how Dylan and his fellow musicians sounded together during the recording sessions. Just dig how the slow-burn opening track "Love Sick" unfolds with even more drama, moment by moment (and also note the Animals-esque "House of the Rising Sun" organ-riff nod at the very end), and how the epic 16-minute "Highlands" is a ramble-on travelogue you don't really want to end.
Discs 2 and 3 boast 25 outtakes and alternate versions. "Mississippi (Version 1)" (on Disc 2) is a fade-in workout that recalls the vibe and feel of Dylan and The Band working on those legendary Basement Tapes, and it also offers a keen look at the bones of the fuller-realized version that surfaced on September 2001's stellar Love and Theft. "Marchin' to the City" (on Disc 3) was held off the original Mind album for some reason, but its shimmery shuffle narrative could have easily fit into the midsection of its running order.
Disc 4 consists of 12 live tracks from 1998-2001, and the tender approach to "Make You Feel My Love" from a 1998 Los Angeles performance shows how impactful this new love song standard already was right out of the box. Finally, the 12 previously available tracks on Disc 5 are highlighted by the defiantly live snarl of "Cold Irons Bound," from Bonnaroo 2004.
All 60 of these finely hewn Fragments tracks add up to yet another top-shelf late-period Bard reclamation project. Before the turn of the century, Bob Dylan's muse was fully back and fully intact, and most emphatically not dark yet—and, based on this superb collection, it's not getting there yet either.
Bob Dylan hit a bit of a rough patch as the freewheelin' 1980s gave way to the dour 1990s. Dylan ended the MTV decade on a high note with September 1989's