The Town: Ultimate Collector's Edition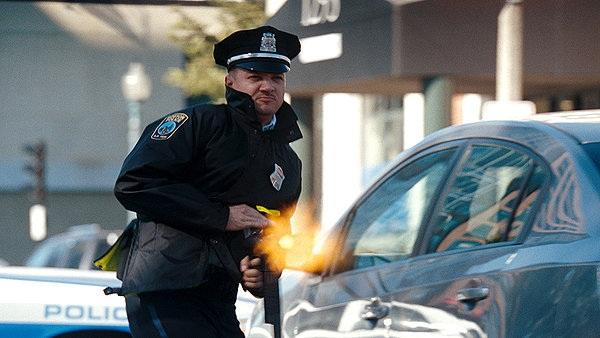 When
The Town
came out on Blu-ray in December 2010, I was blown away by the presentation. It was one of my favorite films of the year due to the non-stop action, believable characters, and some of the most realistic bank heists ever to hit the silver screen. In this Ultimate Collector's Edition, the reference-quality audio and video from the original release are still present with fabulous detail, surround envelopment, and dynamics, plus the alternate ending gives better closure to the story.
After the Robbery

Chapter 1, 00:07:42
Detail
As the camera flies over Boston Harbor, check out the detail of the busy loading dock, the windsurfer enjoying the beautiful weather, and the flock of birds lounging on the beach.
Here we go

Chapter 6, 1:28:29
Detail, surround envelopment, dynamics
When the gang pulls up for their next heist, a slow-motion shot shows one of the masked men sitting in the van. Look at the scratches on the window, the ripples in the gun rail, and the wrinkles in the mask.
Once the pursuit begins, the soundstage comes alive with a plethora of panning effects and one heck of a gun battle.
Gunfight at Fenway Park

Chapter 11, 2:04:39
Dynamics, frequency response, surround envelopment
Ben Affleck may not be the greatest actor in the world, but he proves here that he knows how to direct an action scene. Listen to the bullets as they fly through the room—it sounds as if you are sitting in the middle of the battle when the projectiles hit their targets.
Release Date: March 6, 2012
Studio: Warner