Sound & Vision's 2008 Editors' Choice Awards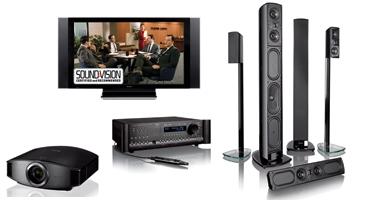 2008 was pretty remarkable - in home-entertainment as well as in the world at large. For instance, this is the first time we've ever given the Product of the Year award to essentially the same piece of gear twice in a row. Why? Because in 2007 we concluded that the Pioneer Elite Kuro PRO-110FD was the best TV ever made, and this year Pioneer surprised everybody by making it even better. But that doesn't mean LCD TVs aren't catching up. For instance, Al Griffin says that Sony's KDL-55XBR8 can produce the kind of true black formerly seen only on the best plasmas.
On the audio side of things, A/V receivers continued their evolution from glorified switchers to astonishingly sophisticated do-everything powerhouses. With features like Audyssey room correction becoming standard issue even in entry-level models and with upscale receivers able to handle with ease any media you throw at them, these able command centers managed to keep the PC out of your home theater for at least another year. Another PC killer is the custom installer's dream product, the Sooloos music server. With its 17-inch flat-panel control screen, it might look like a computer, but no all-purpose number cruncher could ever offer the reliability and ease of use of this elegant upscale music librarian. For home entertainment at least, 2008 was a very good year.
PRODUCT OF THE YEAR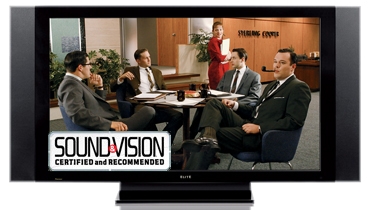 PIONEER Elite Kuro PRO-111FD 50-inch plasma HDTVOctober 2008 Sound & Vision's Product of the Year, two times running! You read that right: Pioneer's PRO-111FD ($5,000), the company's latest 50-inch Elite Kuro plasma, actually improves on its PRO-110FD, a TV that struck us as being pretty much perfect when we reviewed it in 2007. Not surprisingly, a key area where Pioneer upped the ante is contrast - you'll be hard-pressed to find a TV that delivers a punchier-looking picture with deeper blacks. Also, the set has a dead-on accurate color balance, which is the way we like it. Other improvements include an elegant new onscreen menu that's a pleasure to navigate, reference-quality video processing and noise reduction, and a useful Tool feature that lets you perform before-and-after comparisons when making picture adjustments. And if you'd prefer to just let the TV calibrate itself, a sensor-driven Optimum mode can automatically adjust contrast, brightness, and color on the fly to adapt to various room-lighting conditions. But enough with the details. Here's what you really need to know: the PRO-111FD is the best all-around TV that money can buy - the one model that we unconditionally recommend without any caveats or hesitation. - Al Griffin pioneerelectronics.com
AUDIO PRODUCT OF THE YEAR
DEFINITIVE TECHNOLOGY Mythos STS SuperTower home theater speaker systemJanuary 2009When S&V handed out a 2007 Editors' Choice award to Def Tech's Mythos ST SuperTower speaker, we called it "the essence of elegance, both visually and sonically." Well, the same thing can be said of the newest Mythos model, the STS. A slightly smaller version of the ST with the same built-in 300-watt powered sub, the STS also manages to deliver dynamic, full-range sound from a stylish, slender - and, in this case, less costly - package. When bundled with the company's Gem surrounds and its new, multi- purpose Mythos Nine speaker for a center speaker, the performance of this $4,616 package was nothing short of stunning. The STS SuperTower-based system might not be playing in the cost- no-object high-performance leagues, but it manages to get all of the music and home theater basics exactly right, and does so for a reasonable price. And that's why Def Tech's STS rig richly deserves to be named Sound & Vision's 2008 Audio Product of the Year. - A.G. definitivetech.com
INSTALLER OF THE YEAR
Eric Eidelman Audio/Video Interiors, West Hollywood, California "A Tale of Two Theaters," October 2008 It's hard enough to get one home theater right, let alone two - especially when you're working for a high-profile couple that has radically different houses in radically different locations, and especially when you're working with the most demanding designer in the business. But installer Eric Eidelman of Audio/Video Interiors in West Hollywood, California managed to make best-selling authors Jonathan & Faye Kellerman happy with their Beverly Hills and Malibu installs while also meeting the expectations of his long-time collaborator Theo Kalomirakis. For creating deceptively simple yet dramatically powerful systems for these two divergent theaters, we're giving Eric our Custom Installer of the Year Award. avinterior.com