Denon, Marantz Launch Audyssey MultEQ Editor App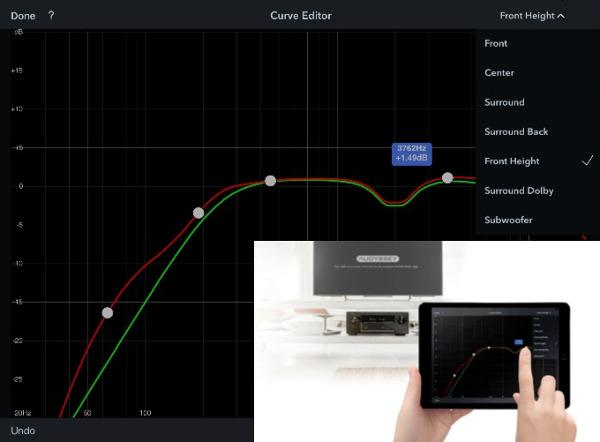 Denon and Marantz have launched the Audyssey MultEQ Editor app that enables home theater enthusiasts to refine and customize system set-up.
Available for iOS and Android devices, the $20 app lets you go "under the hood" to view and adjust settings made by Audyssey's automated MultiEQ calibration system.
The app provides full control of every aspect of the configuration, enabling detailed sound tuning and customization. "That means users can adjust the performance more precisely to cope with any specific problems in their room, and tailor the surround experience to their personal preferences," according to the press release.
Features include the ability to…
• View Audyssey MultEQ speaker detection results to check and modify the configuration and adjust for unusual set-ups
• View before and after results of the Audyssey calibration, making it easy to identify room problems and see what changes the system is making
• Edit the Audyssey target curve for each channel pair to suit individual tastes
• Adjust the overall EQ frequency roll-off for each channel pair
• Switch between two high-frequency roll-off target curves
• Enable/disable midrange compensation to brighten or smooth the sound, making dialogue clearer or taming hard-edged soundtracks, for example
• Save calibration results for instant re-loading
The app is compatible with the following current Denon models: AVR-X6300H, AVR-X4300H, AVR-X3300W, AVR-X2300W, AVR-X1300W, AVR-S930H, AVR-S730H, AVR-S920W, and AVR-S720W.
Compatible Marantz AV receivers include the AV7703, SR7011, SR6011, SR5011, and NR1607.
For more information, visit denon.jp.

SPONSORED VIDEO