Casablanca: 70th Anniversary Edition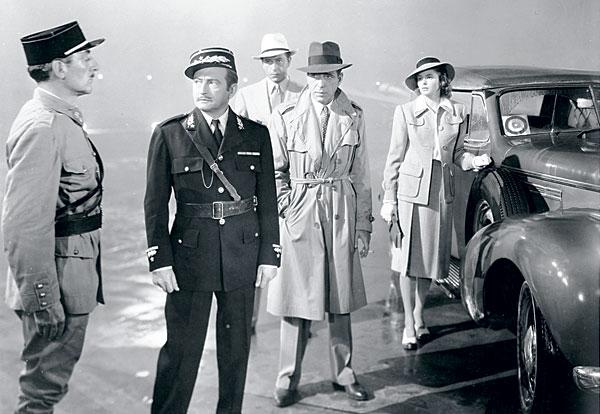 The story is based on the unproduced play, Everybody Comes to Rick's by Murray Burnett and Joan Alison, and Casablanca was just one of the hundreds of back-lot studio productions churned out by Warner Bros. that was filled with contract actors. Jack Warner initially wanted George Raft to play Bogart's part, but producer Hal Wallis prevailed and solidified Bogart as one of the greatest actors of his generation. AFI ranks this as the number-two film of all time, but it's at the top of my list because of its timeless plot and first-rate performances from the entire cast. It also earns points for delivering some of the most memorable lines in movie history.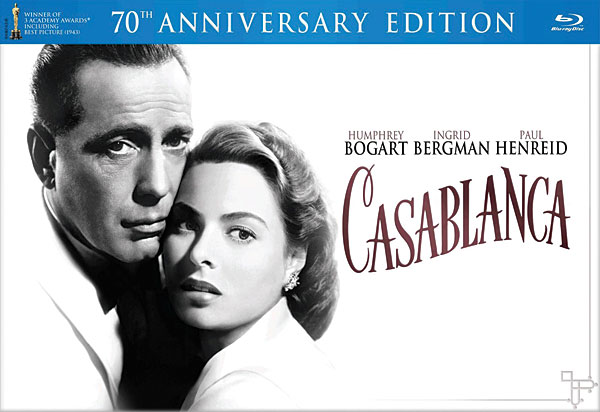 This is the iconic film's third HD release on optical disc, and while I thought the original VC-1 encode on the HD DVD and Blu-ray couldn't look any better, I was wrong. Warner minted a fresh 4K scan along with a frame-by-frame restoration that produced one of the best-looking catalog titles on the market. Detail is exquisite, grain is intact, and the shadow delineation and contrast of the black-and-white photography are mesmerizing. The previous HD releases featured a lossy Dolby Digital track, but the studio has upgraded to a DTS-HD Master Audio 1.0 track befitting the classic film. Dialogue is surprisingly crystal clear and fully intelligible, and Max Steiner's score has never sounded better and lacks the hiss commonly found in older audio tracks.
More than 13 hours of special features are spread over the three-disc set. There are two audio commentaries—the first with Roger Ebert and the second with film historian Rudy Behlmer—numerous featurettes, including a newly produced documentary titled Casablanca: An Unlikely Classic that examines the historical significance of the film from multiple angles, and a box full of swag for movie collectors.
If you love this movie as I do, it deserves a place in your collection.
Blu-Ray
Studio: Warner Bros., 1942
Aspect Ratio: 1.37:1
Audio Format: DTS-HD Master Audio Mono
Length: 102 mins.
MPAA Rating: PG
Director: Michael Curtiz
Starring: Humphrey Bogart, Ingrid Bergman, Paul Henreid
During World War II, Casablanca served as an exit point for many Europeans seeking to escape the gripping hand of the Nazis. American expatriate Rick Blaine (Humphrey Bogart), owner of Rick's Café Américain, isn't what you would call a people person. When Rick's ex-lover, Ilsa Lund (Ingrid Bergman), arrives in town with European resistance fighter Victor Laszlo, they seek out Rick's help in obtaining papers to escape Casablanca. Can the man who refuses to "stick his neck out for nobody" set his cynicism aside and do the right thing?
LATEST VIDEO