Audeze and Microsoft Develop Limited-Edition Planar-Magnetic Gaming Headset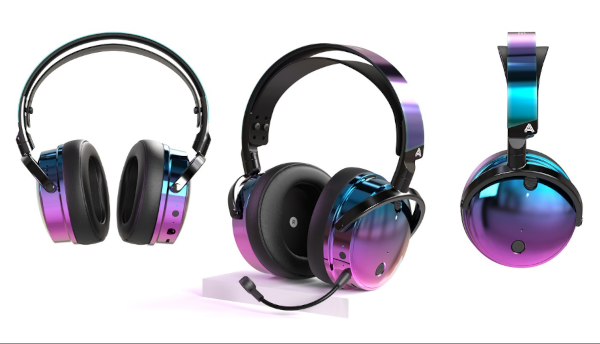 California-based headphone specialist Audeze has partnered with Microsoft to develop a limited-edition "Ultraviolet" version of its popular Maxwell "ultra-low-latency" gaming headset.
Available for preorder and slated to ship in mid-August, the closed-back headset will sell for $329 and boasts 3.5-inch planar-magnetic drivers that support resolutions up to 24-bit/96 kHz and an extended battery life said to exceed 80 hours. Known for provided lifelike detail, the oversized drivers are said to also deliver powerful bass and pinpoint precision.
The headset's frame is made of steel and aluminum with a spring steel headband to increase comfort and durability and features noise isolating dual-chamber earcups with a unique "color shifting" finish created using a special electroplating process.
The headset includes an embedded Dolby Atmos License for a spatial audio experience and uses Audeze's AI-powered Filter noise-reduction technology to ensure clear communications via its detachable boom microphone.
The 'phones also support extended-range Wi-Fi and Bluetooth 5.3 with the ability to connect multiple devices and is compatible with the LC3plus and LDAC codecs. For more information, visit xbox.com.