Blockbuster Busted?
Will Blockbuster Inc. be the next new face on the bankruptcy soup line?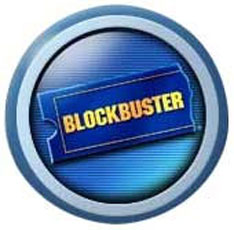 Blockbuster is denying rumors that it is mulling over a bankruptcy filing. However, it does admit having hired a law firm that specializies in financing. "There is no risk of default until 2011 at the earliest," says an analyst quoted by Dow Jones.
In recent years Blockbuster has given up its spot at the top of the video rental heap to Netflix. And the company's efforts to reinvent itself online have lagged far behind its chief competitor. The stock has been trading for less than a dollar. If the Blockbuster goes belly up, it would be sweet revenge for the thousands of independent neighborhood video rental shops put out of business by the omnipresent chain.
In fairness to Blockbuster, bankruptcy rumors have been swirling around the company for years--"Vidtailer hints at bankruptcy," asserted Variety in 2005--and still come to nothing. And if you want to rent from a brick-and-mortar store in your community, Blockbuster's 7500 outlets worldwide are still an important amenity.
WHERE TECHNOLOGY BECOMES ENTERTAINMENT