Niveus Rainier HD Media Server Page 2
The Niveus Rainier also lets you play home videos and view digital photos. You can use the media server to organize all of your digital media files, which makes it easier to access them from your home network. The Rainier's eight USB ports let you connect your digital camera directly to the server and view photos from the media card. You can also connect a camcorder to watch raw, unedited footage using one of the FireWire or USB ports. Of course, you can also store edited movies on the Rainier for viewing at any time.
Niveus Weather is a special feature that monitors and displays temperatures from around the world, including five-day forecasts. The Rainier detects your location and configures itself accordingly. You can then add any number of cities that you want to monitor.
It's important to note that Niveus wants to future-proof your Rainier as much as possible. A yearly upgrade plan lets you return the server so Niveus can updated it with the latest features (yes, there is a charge). Niveus recently launched a new program called Trade In, Trade Up, which gives you the opportunity to trade in your unit and apply the credit toward a newer or more advanced model.
Performance
Once you get it all configured, the Rainier performs wonderfully. It uses the Intel G45 platform with Clear Video HD technology to provide full 1080p HD video playback without additional media cards and decoders. It also claims to reduce power consumption, lower heat output, and provide precise color control. On the audio side, the Rainier is outfitted with an audio codec chip and two discrete oversampling Cirrus Logic digital-to-analog converters that operate at 24-bit/192-kHz.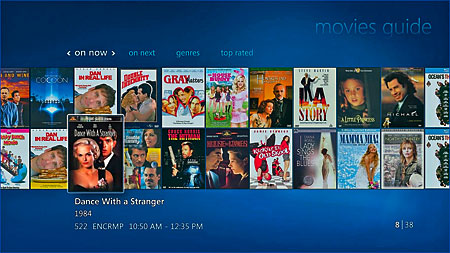 As I mentioned earlier, I used the multichannel analog outputs to take advantage of lossless Dolby TrueHD and DTS-HD Master Audio, due to certain limitations of the media server platform. I had no issue at all with real-world performance. Video and audio playback of Blu-ray Discs was exceptional.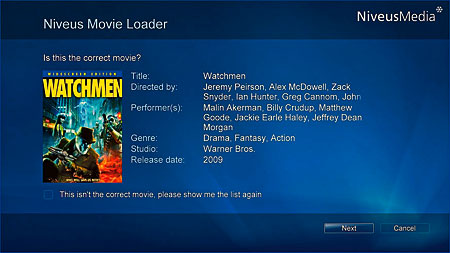 By the way, some people may argue that analog outputs are preferable to HDMI for superior audio quality. While I can't say that I heard a major difference, I also didn't hear any apparent downside to the audio performance when I used the analog outputs instead of HDMI. Moreover, Niveus ensures flexible performance from the analog outputs. In the event you have an AVR or surround processor that does not apply full digital processing to the incoming signal over the analog inputs, the ASUS Xonar software suite is loaded onto the Rainier. This allows for an array of configurations for enhancing performance and system compatibility with the analog channels.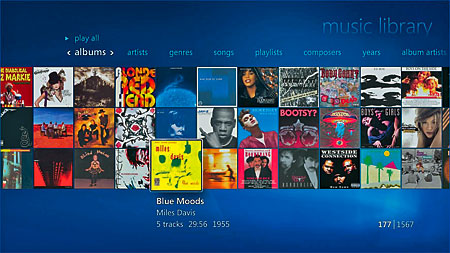 Whether it was from the disc or stored on the media server, DVD upconversion was comparable to the average-priced Blu-ray players I've reviewed for our sister publication UltimateAVmag.com. All 1080p content will be fine, but you'll likely notice some artifacts on difficult 1080i sources and SD DVDs—especially motion shots.
Conclusion
You might think a media server would simplify life, and it does—as long as you're not the one installing it. Maybe it's because I'm a total Mac head, but I found it a bit cumbersome to use Windows to adjust my configurations. Aside from that, getting your media onto the server and populating it with metadata and cover art definitely takes up more time than using something as simple as iTunes and syncing it to an Apple TV (which I've had no problems with regarding HDMI, by the way).
Media servers like the Niveus Rainier are for people who want a hands-off system that someone else manages. They definitely have their value and place in the world of custom installation. I also believe this type of system is most functional and necessary as part of a complete home automation system with multiple A/V zones. For the average Joe who just needs to get his or her music and videos off the computer for playback in a single room of the house, there are simpler solutions that provide almost as much functionality—for thousands less.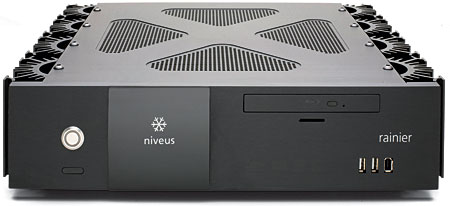 The fact that the Niveus Rainier has a built-in Blu-ray player is an advantage, except for its inability to stream the lossless Dolby TrueHD and DTS-HD Master Audio bitstreams over HDMI. It can, however, stream eight-channel linear PCM over HDMI. If you're a purist and prefer analog multichannel outputs, then the Rainier is an excellent choice for a media server.
As I was completing this review, Microsoft and Netflix announced a new partnership that allows any PC or media server that uses Windows Vista Media Center—such as the Niveus Rainier—to access more than 12,000 movies and TV episodes directly from Netflix. (You must be a subscriber to the service.) I wasn't able to try out the feature, but it adds more value to the Rainier since streaming media seems to be the wave of the future.
While media servers are hardly a new category, details of their specific functions have yet to be codified. This means there are no de facto industry standards. It's important to realize that each manufacturer can define its system in almost any way it chooses, applying different methodologies to achieve roughly the same result. Since these products are only available for sale through systems integrators, all you need to be concerned about is whether the system achieves your desired objectives. And I highly advise that you let the professionals handle the details.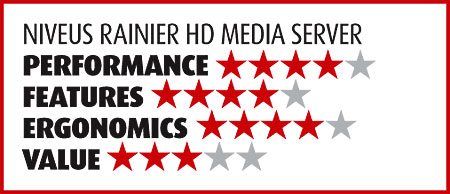 <!- ----------------------- Tech Center Ads ----------------------------->
<!- ---------------------336x280 ADS------------------------------->
<!- ---------------------FIXED AD------------------------------->
<!- ---------------------336x80 ADS------------------------------->
<!- --------------------Sponsored Link Ads-------------------------------->
<!- ------------------------Bottom Ads---------------------------->