Location, location, location.
First there was the TV, and we saw that it was good. Then came cable and satellite, and we saw that it made TV better. Some years later, the digital video recorder (DVR) was born, and those who fell under its spell knew that it was as close to an electronic gift from God as was humanly possible. But now the sun is shining on the Slingbox, a device that, as the name suggests, slings TV (or other media) from your living room to locations far and wide; and - short of having a Digital TV tuner with a high-capacity DVR hardwired directly to your brain - this could be the best thing to happen to TV since, well, TV itself came along.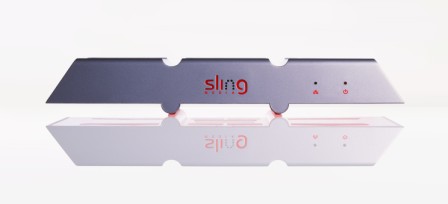 Now, so far, I haven't been privileged enough to get my hands and eyes on a Slingbox of my own for a personal test drive. But if the box (and associated software) does most or all of what it claims to do, we'll witness the home entertainment equivalent of the Russian Revolution.
What the Slingbox does is provide a can't-get-enough-of-my-favorite-show kind of person the ability to watch - via a broadband Internet connection - his or her can't-miss cable, satellite, or DVR-stored programs from wherever he or she is around the world (including, I suppose, on orbit in the International Space Station if you can convince the head honchos at NASA and the other international space muckety-mucks that you really need to borrow some of the uplink bandwidth so you can watch the latest episode of "Family Guy").
The DVR (and the VCR before it) lets you "timeshift" a favorite TV program. Think of the Slingbox as a "placeshifting" device. (One that doesn't require subscription fees, by the way.)
Sling Media, the bringers of Slingbox's good tidings and the folks to whom we will all owe a large debt of gratitude if the advertised promise is followed by in-home (and away) performance, says the magical box is ready to use in four exceedingly simple steps.
Connect a video source - TV, OTA/cable/satellite tuner, DVR, or just about anything else with an A/V output - to the Slingbox.
Connect the Slingbox to your home network router. (In case you weren't paying attention earlier, you'll need a broadband Internet connection.)
Plug in the Slingbox power adapter. (Personally, I wouldn't count this as a step, but I didn't invent the device.)
Install the Sling Media's software program, the SlingPlayer, on your laptop PC or remotely located desktop PC. (Now you'll be able to watch season two episodes of "The Real Gilligan's Island" during yet another interminable executive meeting.)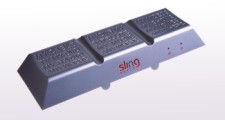 The SlingPlayer software includes streaming technology that, among other things, dynamically adjusts video compression ratios to match available network bandwidth. A virtual remote control function displays on your computer screen an array of buttons similar to that found on your home video source's remote control. Another feature lets you watch TV while working (yeah, right) on another application, such as a spreadsheet or word processing document.
Sling Media says they intend to make the SlingPlayer program available "in the coming months" for certain PDAs, smart phones, and Macintosh computers.
The $249.99 Slingbox (and included PC software) is available now. If you get one, don't gloat or otherwise make your friends and co-workers feel bad. Not everyone can be on the cutting edge…
<!- ----------------------- Tech Center Ads ----------------------------->

SPONSORED TECH CENTER
<!- ---------------------336x280 ADS------------------------------->
<!- ---------------------FIXED AD------------------------------->
<!- ---------------------336x80 ADS------------------------------->
<!- --------------------Sponsored Link Ads-------------------------------->
<!- ------------------------Bottom Ads---------------------------->