Industry News
iPod Continues To Take Over The World


Apple's earnings for the holiday quarter of 2005 beat Wall Street's expectations as the iPod continued to work miracles by tripling (and then some) the number of players sold in 2004's holiday season. According to Apple's Steve Jobs, 14.5 million iPods were sold on the fourth quarter of 2005, compared to 4.5 million in the same period of 2004. Overall sales for Apple in Q4 of '05 were up 63% from the previous year, to $5.7 billion and for the first time sales from Apple's retail stores topped $1 billion for a quarter.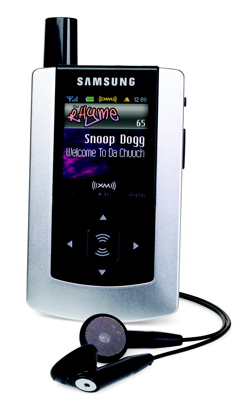 But Apple isn't the only company to benefit from the iPod's success. Estimates are that the iPod accessory business is already a $1 billion industry, and is poised to climb higher in 2006. The so-called "iPod economy" of accessories include everything from adapter cables and docks to car accessories, speakers systems and even clothing. In his keynote address at the Macworld expo this week, Jobs claimed that 40% of cars sold in the US this year are going to feature some degree of iPod integration. Seemingly every week we receive press releases here at UAV for new home theater gear boasting iPod connectivity. Prepare to be assimilated.


While reports on Apple's financial well being focus on the extraordinary sales grip of the iPod for obvious reasons, Apple also sold 1.25 million Macintosh computers in the last quarter of '05, up from 1.05 million in the same period of 2004. While not meeting analysts forecasts of 1.4 million, it's still strong considering how many consumers are on the fence waiting for Apple's new Intel-based machines to arrive.


Live Satellite Radio And MP3/WMA Music In iPod-Sized Package


As you'll see when UAV posts its CES coverage, my beat didn't allow me to cover portable electronics (since this is a home theater outfit I'll bet no one else's beat went there either). But as an avid music listener and iPod owner who loves having his music on the go, I do follow portable developments. One of the coolest things introduced in that arena at CES 2006 was the latest generation of XM2go products shown by Pioneer and Samsung.


Pioneer's Inno and Samsung's Helix are iPod-sized boxes (just over two inches wide and three and half tall) that let you receive live XM Satellite radio broadcasts as you bounce around and also include the ability to store and playback MP3 and WMA digital audio files. These products mark the first time these functions have been married in the same little box. Both players cost $399 and will be available in the Spring.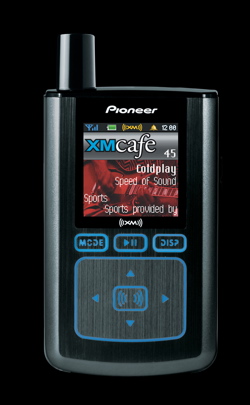 Both players offer color screens and a similar spate of playback features and content management through XM, including the ability to buy music heard on XM through Napster and create playlists of mixed content from users' personal music collections and XM programming. Personalized stock and sports tickers can be made with each player, and they both include FM transmitters that send the signal from the player to any FM radio, which makes integration into just about any automobile pretty simple.


Storage on both systems I flash memory-based and spec'd to store up to 50 hours of XM programming, which is highly compressed, so don't expect to load your library of CDs into either these things (especially if sound quality counts). In addition to being diminutive in size, both the Pioneer Inno and Samsung Helix weigh less than 5 ounces. Not enough to slow you down on a jog!
<!- ----------------------- Tech Center Ads ----------------------------->

SPONSORED TECH CENTER
<!- ---------------------336x280 ADS------------------------------->
<!- ---------------------FIXED AD------------------------------->
<!- ---------------------336x80 ADS------------------------------->
<!- --------------------Sponsored Link Ads-------------------------------->
<!- ------------------------Bottom Ads---------------------------->