Schindler's List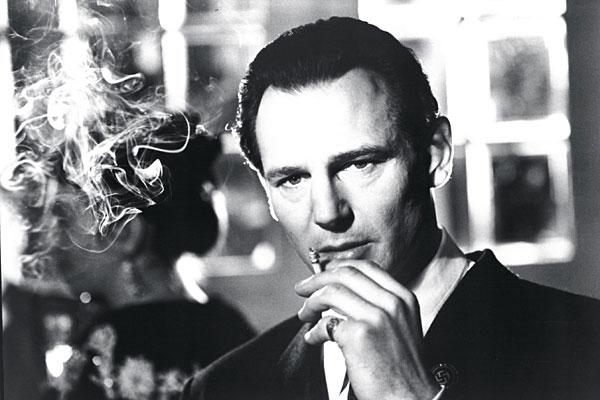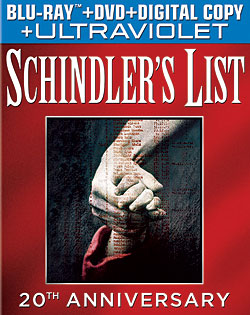 The mostly black-and-white movie has been restored for this 20th Anniversary Blu-ray edition. In the theater those years ago, the now- famous scenes of the Girl in the Red Coat announced themselves with a bluish tint, a distraction that undercut their impact. These sequences were photographed on color film stock, then everything else was desaturated, and the coat was not colorized as is commonly assumed. Thankfully in the age of digital video, blacks can be tweaked to true black, so these shots are now seamlessly integrated. Shadows are strong, and the 1.85:1 image boasts organic film grain. There are no real extras on the Blu-ray, just BD-Live connectivity, which is a boon to the bitrate for this three-and-a-quarter-hour movie. For the most part, the DTS-HD Master
Audio 5.1 soundtrack is employed to impart a welcome sense of realism. There's a natural quality to the dialogue but at times a surreal feeling to the shouting German voices, too. Surprising environmental details have been thoughtfully added to the mix, such as a P.A. system in the back- ground and the room-filling, bone-chilling blast of a handgun to underscore the random horror of the violence.
The movie is alternately presented across two DVDs, the second of these discs pack- ing a collection of worthwhile extras ported from past editions. We are also supplied with a Digital Copy for a variety of media via a unique printed code, and it's all packaged inside a handsome, slightly oversized slipcase.
Blu-Ray
Studio: Universal, 1993
Aspect Ratio: 1.85:1
Audio Format: DTS-HD Master Audio 5.1
Length: 195 mins.
MPAA Rating: R
Director: Steven Spielberg
Starring: Liam Neeson, Ben Kingsley, Ralph Fiennes
Steven Spielberg's long-rumored dream project—bringing the factual, Holocaust-set book Schindler's Ark to the screen—finally arrived to great acclaim in 1993, culminating in Academy Awards for Best Director, Best Picture, and more. Oskar Schindler (Liam Neeson) is a clever civilian businessman and a bit of a cad who achieves a fortune by manufactur- ing pots and pans for the German army during World War II. His secrets? World-class schmoozing and an unpaid legion of Jewish laborers. He has no love of the Nazis or their agenda, but as he bears witness to their escalating atrocities, he is reluctantly moved to become a champion of his ill-fated workforce. His steps are small at first, ultimately leading to the creation of a list of more than 1,000 names of people to be kept at his factory instead of sent to concentration camps or gas chambers. This decision winds up costing Schindler all of his vast wealth, but his selfless act made history. It's a profound tale told with great passion and indelible images.
LATEST VIDEO