PlayStation Gets Netflix Streaming
The video streaming news just keeps on coming. Latest word is that Netflix streaming will penetrate Sony's PlayStation 3 video game console.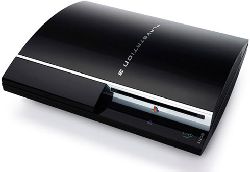 This may bring a yawn from Xbox enthusiasts, who have enjoyed Netflix movie streaming for the past year. But it should bring good cheer to PS3 owners. They will have to get a special Blu-ray disc to implement streaming because the service is not embedded in the game console. The disc is free, but Netflix membership is not--it starts at $8.99/year. Once you sign up, you can also rent discs through the mail, if you're the old-fashioned kind, in addition to streaming.
The past few weeks have seen a whole series of streaming deals: Netflix and Insignia BD players, Blockbuster and TiVo, Blockbuster and Amazon and Samsung.
For more information on Netflix and PS3, see press release.
LATEST VIDEO
WHERE TECHNOLOGY BECOMES ENTERTAINMENT