Netflix Adopts DD+ for Streaming
The audio part of Netflix streaming video rentals is about to get a lot better with the adoption of Dolby Digital Plus surround.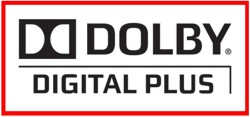 Dolby Digital Plus is a seeming contradiction: a lossy audio codec, but one that is capable of high resolution when the bitrate is high enough. It offers the prospect of a major sonic improvement for consumers who rent movies and other a/v content online from Netflix. In fact, it is actually the first surround codec used in Netflix streaming.
The first device to support Dolby Digital Plus in Netflix rentals will be the Sony PS3 gaming console. DD+ is already supported in most Blu-ray players, surround receivers, and some mobile phones.
To enable Dolby Digital Plus, PS3 owners should click on the Video icon, the What's New icon, and install. As a side benefit, the streaming disc previously required by Netflix is no longer needed. Nintendo's Wii is also going disc-less, though it still does not support HD resolution.
As this story was going to bed, someone who had just begun streaming Netflix on PS3 told us that DD+ was available on only a few titles including 30 Rock. Presumably more content will find its way into the pipeline in due time.
See joint Netflix/Dolby press release. The PlayStation blog offers a video demo of disc-free Netflix.
LATEST VIDEO