HDMI Competitor Beckons
Look out, HDMI. There's a new cable kid on the block.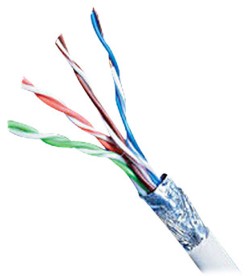 The HDBaseT interface was developed by Sony Pictures, LG, Samsung, and Valens Semiconductor. Why adopt a new a/v cable standard when we've just gone through--uh, make that still going through--the painful and complex adoption of successive versions of HDMI?
HDBaseT's 5Play interface carries high-def video (up to 4K x 2K) and audio signals as well as up to 100 watts of power for distances up to 100 meters or 328 feet. Its developers say their interface will not be subject to the switching delays and length limitations of HDMI. HDMI's inability to travel long distances is one reason why installers often resort to bulky analog component video.
Interestingly, HDBaseT uses standard Cat5e or Cat6 cable with RJ-45 connectors, which are dirt cheap, unlike often pricey HDMI cables. The other cost associated with HDMI is licensing, and it should be interesting to see how HDBaseT will compare in that area.
The developers envision HDBaseT being used in TVs, DVRs, Blu-ray players, game consoles, PCs, and mobile devices. It can run either in a daisychain or out of a central hub. Specification 1.0 is now complete. Embedded devices may start appearing later this year, with more to come in 2011. Whether HDBaseT will achieve the same broad penetration as HDMI remains to be seen. But with LG and Samsung aboard, as well as Sony's motion picture division, those brands may be the first places in which it's likely to appear.
See HDBaseT website including comparison chart (PDF).
LATEST VIDEO