Test Report: LG 47LX6500 3D LCD HDTV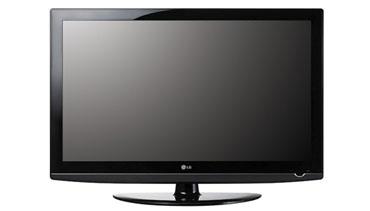 For some, 3D TV's arrival came on a bit too suddenly. Avatar was still lighting up theater screens when the first 3D sets checked in to tempt us with the promise of stereoscopic golf tournaments — as if that alone was reason enough to buy a new TV. But while it's easy to dismiss the whole matter as a marketing-driven phenomenon, even the most cynical consumer would be foolish to not at least consider the possibility that they might one day want to watch things in 3D.

Luckily for those folks, some companies are selling "3D-ready" TVs. Basically, these are 3D-capable sets that wary consumers can cart home without feeling they've been suckered into buying a feature they don't want (at least until Avatar comes out on Blu-ray 3D, when they'll suddenly feel an intense need to tap that capability). These 3D-ready TVs are sold without the active-shutter eyewear necessary to enable 3D viewing. In some cases, you need to separately buy both the eyewear and an external emitter that syncs the active-shutter lenses with the left/right images being displayed onscreen. One example of such a set is LG's 47LX6500. This TV sells in the $2,000 range, but when you consider all the other gear you need to watch in 3D — a new Blu-ray player for a few hundred bucks, expensive glasses for the whole family — it starts to add up. So maybe it would be best to wait (at least until Avatar comes out).

Along with being 3D-ready, the 47LX6500 packs plenty of other features. It has an edge-lit LED backlight with local dimming (12 addressable segments) to boost picture contrast. LG's TruMotion processing uses frame interpolation to reduce motion blur on its native 240-Hz display, offering both presets and a custom mode to adjust blur and judder reduction independently. Network media streaming options include Netflix, Vudu, YouTube, and Picasa, along with the Yahoo! Widgets suite. And with LG's optional AN-WF100 adapter ($79) plugged into one of the set's USB ports, you can access all of this wirelessly over your home's Wi-Fi network. Lastly, the 47LX6500 is DLNA-certified, meaning it can stream videos and photos from a home computer running DLNA server software.
LATEST VIDEO