Test Report: Anthem MRX 700 A/V Receiver Page 3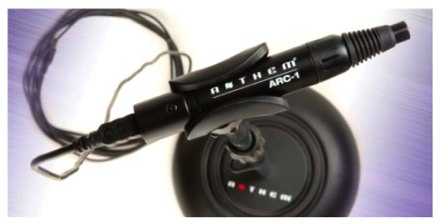 PERFORMANCE CONTINUED
The MRX 700's surround-from-stereo options include Dolby PLIIx, as well as the proprietary AnthemLogic-Music and-Cinema. These last are subtler than most ambience-recovery modes, with the Music option being 4/6.1-channel (no center channel is used) and the Cinema 5/7.1. I found AnthemLogic-Music to be a somewhat tighter, "dryer" alternative to Dolby PLII Music that is perfect for listening to many reverb-drenched studio productions.
Anthem endowed the MRX 700 with Dolby Volume and Dolby Leveler. The former adjusts dynamic range and frequency response to deliver more balanced-sounding playback at low-volume settings, while the latter adjusts the annoying, occasionally shocking differences in average loudness among programs and sources. Both of these worked quite effectively; when you've calibrated the system using ARC, the algorithm "knows" what volume setting relates to what in-room SPL. I'm still not crazy about Dolby Volume's heavy-handed (to my ears) way with wide-dynamic-range music, but I would happily employ it were I ever again required to watch a movie in true late-night, young-parents mode.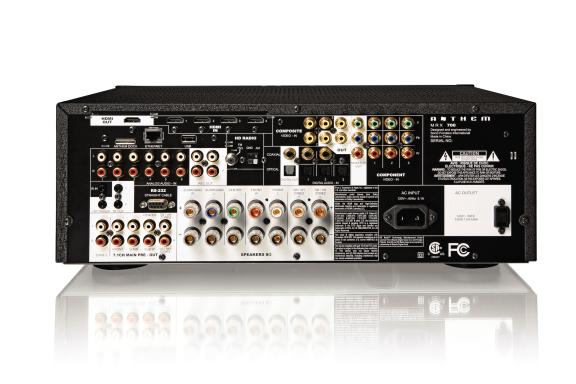 Most upper-echelon A/V receivers today include at least some media-streaming capabilities, and the MRX 700 is no exception. The Anthem's, however, are comparatively light: Internet radio via the ubiquitous, free V-Tuner service, and playback of music files (photos and videos aren't supported) from a USB memory device physically plugged into the receiver's front or rear USB ports. There's no streaming from a home network, and music playback is restricted to MP3, WMA-9/vbr, or WAV files (and MP4/AAC, the omission in Anthem's owner's manual to the contrary), which leaves hi-rez/loss-less music geeks out in the cold, at least in terms of direct-to-receiver playback.
Moving over to the video side, our standard battery of test DVDs and Blu-rays revealed no discrete flaws from the MRX 700's video processor. Up-converted DVDs looked solid, and high-def component-video sources that were cross-converted to the Anthem's HDMI output also looked just fine. However, I did judge that DVD images delivered via component video looked barely softer than the same signal viewed via HDMI, though this was only rarely noticeable on real program material.
ERGONOMICS
It's clear that Anthem took considerable pains to keep this A/V receiver simple. On the whole, they succeeded admirably. Anthem's onscreen menus and displays are beautifully plain and lucid. The supplied backlit remote is a paragon of simplicity and readability, and its control layout and operation hierarchies are just as thoughtful. The secret to this elegance is that, uniquely among high-end receivers, the Anthem's remote is not a multicomponent clicker; it operates the MRX 700, period.
Great stuff, overall. However, there's no direct-connect iPod/iPhone functionality, something found on several similarly costly competitors. (An Anthem iDock is "in the pipeline.") And then there's the MRX 700's single HDMI output. If, like me, you have a setup with both an everyday TV and a projector/screen for occasional use, the lack of selectable dual HDMI outs is a genuine inconvenience.
LATEST VIDEO